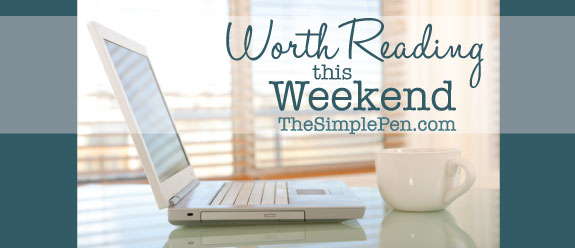 Here are a few of my favorite posts from around the web this week.
5 Reasons Why I Apologize to My Boys :: If you've ever had trouble apologizing to your kids, be sure to read this one.
Mended :: "Rather than hide or discard the broken, we will mend. And, our repairs will make the broken dazzling."
Follow Your Heart, Mama :: With all the books and 'professional' advice floating around out there, this is what we need more of.
Why Your Grandparents Didn't Have Food Allergies, But You Do :: Love this.
10 Ways You're Making Your Homeschool Day Harder than it Needs to Be :: This is sound advice for every homeschooling family.