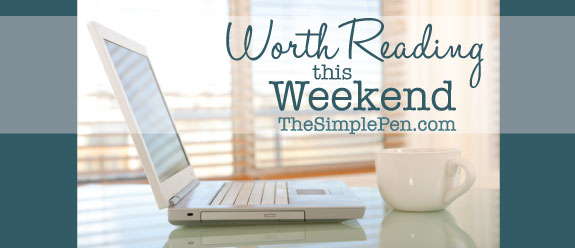 Here are a few of my favorite posts from around the web this week.
What Really Happens When You Start Over :: If you're even considering starting something new, read this. Seriously.
God Doesn't Need Us to Say Yes :: "Because here's the thing: your yes may feel small, but God is big and so size doesn't matter." I'm learning the power of "yes" lately.
7 Dangerous Apps That Parents Need to Know About :: If you have kids, you need to read this. Kids and technology will forever keep us on our toes, so I appreciate posts like this that help in that area.
I'm Celebrating Mother's Day for the 1st Time… :: This post by Holley makes my heart happy.