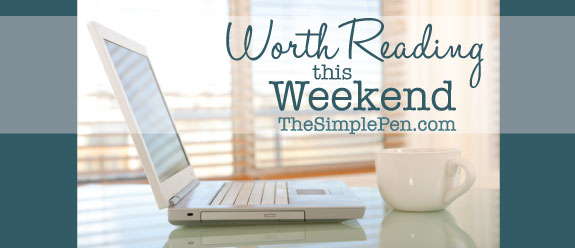 Here are a few of my favorite posts from around the web this week.
A Dad and Son Story :: "Being a full time caregiver to the dad I'd feared was the toughest job I'd ever loved." I love the father-son story of hope and redemption here.
How You Could be Missing Your Child's Heart :: This is especially important for parents of teens. But as a parent of a tween, I was challenged.
The One Thing That Could Save Your Marriage :: How often do we let the day-to-day steal our joy?
My Kids are Sick – Survival Tips :: This "sick bucket" idea is absolutely brilliant.
Why I Don't Make My Son Share ::When Emma was younger, we always let her put away any toys she wasn't willing to share with visiting friends. It was usually just her favorite stuffed bear, but it gave her options.