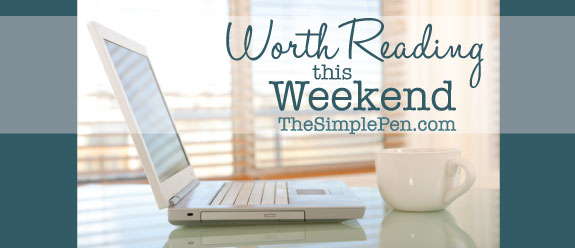 Here are a few of my favorite posts from around the web this week.
Don't Just Declutter, De-Own :: This is a whole different perspective on organizing that you'll get from people who encourage sorting and storage containers. Love it.
How to Talk to Your Daughter About Role Models :: It's time to see who our girls are looking up to and help them focus on the right kinds of role models.
5 Tips for Encouraging Your Kids to Pursue Their Dreams :: We've talked a lot about pursuing our own dreams. How does that translate into encouraging our kids' dreams?
The Microscopic Structures of Dried Human Tears :: The geek in me found this fascinating.