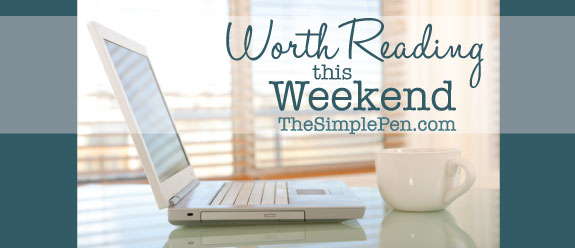 Here are a few of my favorite posts from around the web this week.
The Power of "Yes" :: This is has been a recurring theme for me lately. Are you a "yes" person?
Secondary Drowning + My Recent Experience & Real Life Almost Nightmare :: If you have kids who EVER swim, you need to read this. I've never heard of secondary drowning, but I'm thankful now to know what it is.
18 Reasons Why Doctors and Lawyers Homeschool Their Children :: "The face of homeschooling is changing. We are not all religious extremists or farmers, and our kids are not all overachieving academic nerds without social skills."
The Thrift Store Can be Your (Nearly Free) Storage Unit :: "But I hate to get rid of something, because what if I ever need it?" If you've EVER said (or thought) those words, this concept might just be the answer.