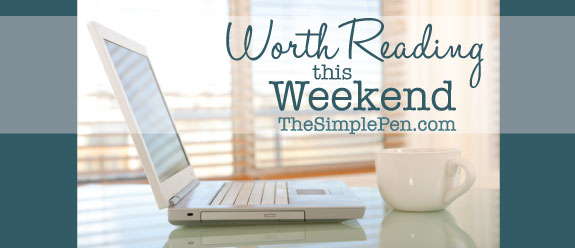 Here are a few of my favorite posts from around the web this week.
Sometimes I Cry :: Oh the things we cry over for our kids. "Sometimes I cry because this blessing is so big and my cup is so small and the overflow has to go somewhere."
7 Thoughts to the Families of Introverts :: My greatest takeaway from this post was the fact that so many of our church activities are extrovert-based. Does that mean that people who are extroverts are more spiritual because they participate in the loud worship, spontaneous evangelism, and large group activities?
Embracing the Introvert :: Hmm… Anyone seeing a pattern in my reading this week? 😉 Amy shares her heart here and gives us permission to be who we are.
Trips Are Not Always As They Appear on Facebook… :: How often do we compare our low-light reels to someone else's Facebook highlight reels? I love Jen's dose of reality here.