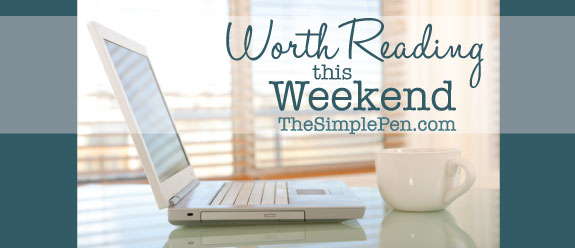 Here are a few of my favorite posts from around the web this week.
Five Dollars of Perspective :: This is a poignant reminder of our need to always walk with the posture of grace. The ripple effect can be enormous.
Everybody Wants It, but Nobody Seems to Get Any :: I need to start working my way through all three of these steps. You?
5 Things Your Teen Wants You to Know :: Our little gal isn't a teen yet, but this is good stuff!
Target's Response To My Calling Out Their Girls' Clothing Problem :: Shopping for a girl and buying clothes that she's comfortable in is HARD. I'm so thankful that Target is listening to parents.