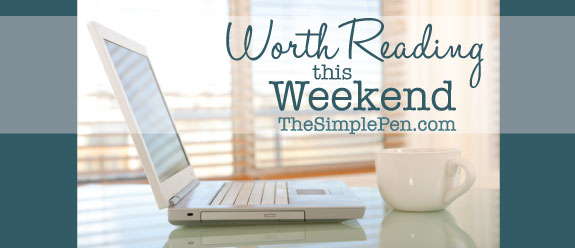 Here are a few of my favorite posts from around the web this week.
Sunshine & Dusty Corners; Hidden Places & God's Light :: This is a powerful read. Are we willing to truly see what the Light reveals?
What The Poor Really Want For Christmas :: This goes far beyond Angel Tree gifts and Secret Santas.
Deep, Not Wide :: I remember trying to 'go wide' with this site years ago, so I really appreciate these honest words from Mel.
When Someone Saw More to the Story :: Can we just all agree to look beyond what's going on and really SEE like this Trader Joe's employee did?