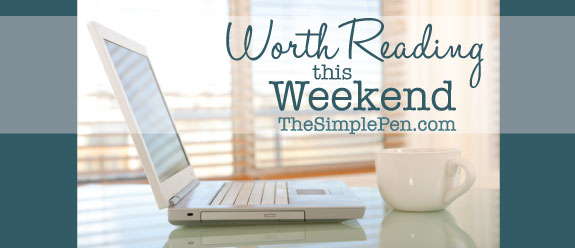 Here are a few of my favorite posts from around the web this week.
New Year, True You :: I like this list of questions to ponder for the new year.
The 2015 Reading Challenge :: While I'm taking a different spin on intentional reading this year, this challenge looks like fun!
3 Things You Need to Stop Doing to Yourself When You Work :: #3 on this list has been draining me like nothing else. I related to the phrase "leaking energy" for sure! Time to do something about it.
Overwhelmed? God Answers :: Did you start the new year feeling overwhelmed? If so, which of God's promises are you holding onto?