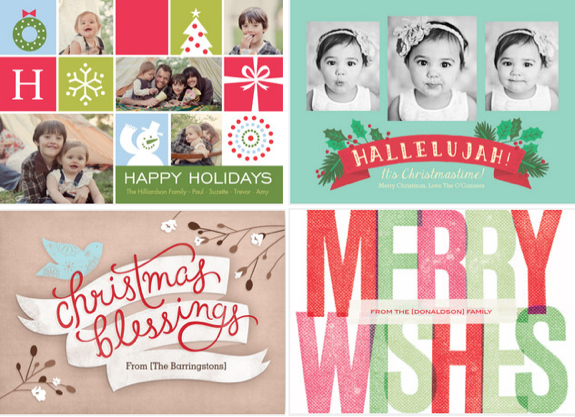 I've been keeping my eyes open for good deals on Christmas cards. Here's another one. Today only (11/26) you can get 39¢ Christmas cards from Cardstore.com. Here's how:
Choose your cards.
Personalize them.
Enter the code CCN2639 at checkout to get the 39¢ price and free shipping.
This deal is good through 11:59 p.m. PST today (11/26) for residents of the U.S. and Canada.