Confession…. I'm an ebook junkie. I love to read, but I struggle to find the time to relax with a good book. Since I've added the Kindle app to my phone, I've found little windows of time where I can read a chapter here or a few pages there. I'm amazed at how much more reading I've gotten done since ebooks entered my life.
Right now Amazon has some fantastic deals on faith-based ebooks. These aren't just any ebooks either. They're best-sellers… some of them on my want-to-read list. Check out the ones that I found: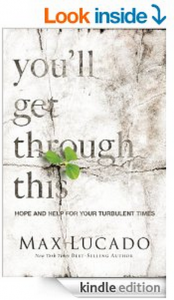 You'll Get Through This: Hope and Help for Your Turbulent Times by Max Lucado – $3.99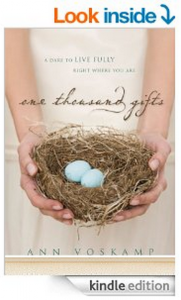 One Thousand Gifts: A Dare to Live Fully Right Where You Are by Ann Voskamp – $2.99
God's Not Dead: Evidence for God in an Age of Uncertainty by Rice Broocks – $2.99
Made to Crave: Satisfying Your Deepest Desire with God, Not Food by Lysa TerKeurst – $2.99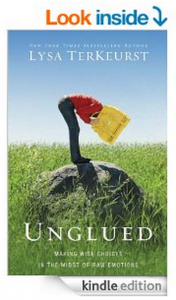 Unglued: Making Wise Choices in the Midst of Raw Emotions by Lysa TerKeurst – $2.99
Restless: Because You Were Made for More by Jennie Allen – $2.99
Desperate: Hope for the Mom Who Needs to Breathe by Sarah Mae – $2.99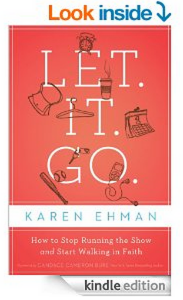 Let. It. Go.: How to Stop Running the Show and Start Walking in Faith by Karen Ehman – $1.99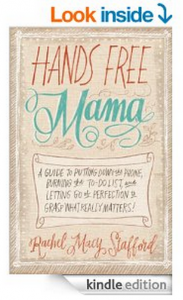 Hands Free Mama: A Guide to Putting Down the Phone, Burning the To-Do List, and Letting Go of Perfection to Grasp What Really Matters! by Rachel Macy Stafford – $2.99
Notes from a Blue Bike: The Art of Living Intentionally in a Chaotic World by Tsh Oxenreider – $2.99
Women Living Well: Find Your Joy in God, Your Man, Your Kids, and Your Home by Courtney Joseph – $2.99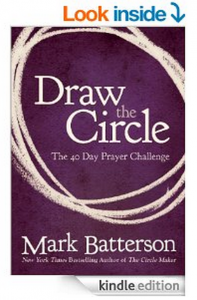 Draw the Circle: The 40 Day Prayer Challenge by Mark Batterson – $1.99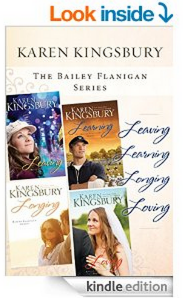 Bailey Flanigan Collection: Leaving, Learning, Longing, Loving by Karen Kingsbury – $4.99
This sale goes through January 4. Remember, you don't have to have a Kindle to read Kindle eBooks. You can read them on your computer, iPhone, BlackBerry, iPad, Droid, or Windows 7 phone.