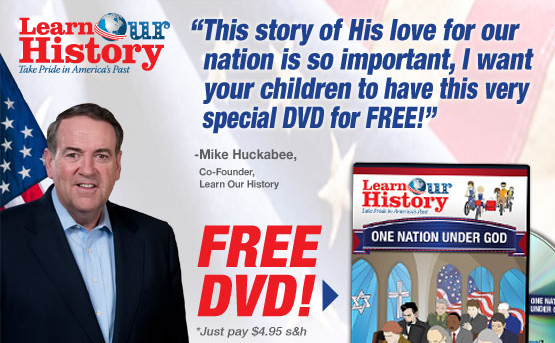 If you'd like to share a faith-based history of the United States with your kids, click here to get the free DVD "One Nation Under God." It's an animated story of God's hand on the forming of our country. The DVD is free. You just pay $4.95 shipping.
When you order, you're signing up to receive additional DVDs. Each month, Learn Our History will email you about another DVD. If you want the DVD, you do nothing. It's sent and billed to you. If you don't want the DVD, let them know within 10 days and they won't send it. If you ever want to cancel completely, you just let them know. It's very simple.
Click here for more information about the DVD or to get your copy.