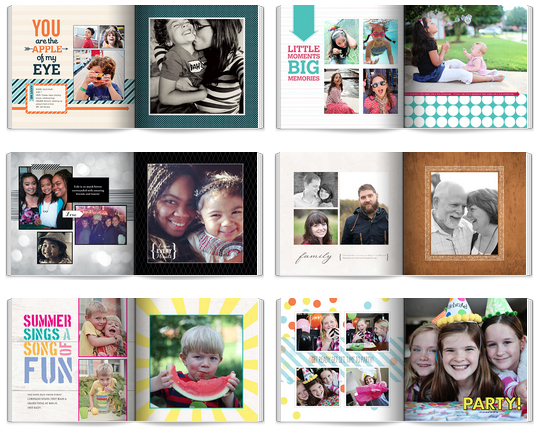 It's that time of year when the free photo book deals begin popping up. We love these deals and usually take advantage of them to make photo books for the grandparents and great grandparents. They love getting the books, and we love the price (just shipping!). We also use photo books in our homeschooling. Did you know that photo books could be educational? Click here to check out my five educational uses for photo books.
Right now you can get a free 8×8 hardcover Shutterfly photo book (20 pages) for free. You just pay shipping. If you have kids who would love to make photo books or people who would appreciate these as gifts, this is a great time to get one for next-to-nothing.
Click here, design your book, and enter the promo code SUMMERBOOK at checkout. Easy peasy. Mark that gift off your list.
The promo code is good through 11:59 p.m. PST on September 11, 2013.