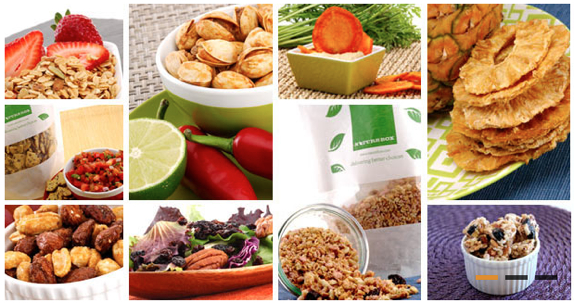 My family loves healthy snacks… when I take the time to buy them or make them that is! That's my biggest problem, remembering to get grab-and-go healthy snack foods into the cupboards.
I just solved that problem for right now and ordered a NatureBox. What's a NatureBox? Good question. They're new to me too! NatureBox delivers healthy snacks to your door. Each month you get 5 full-sized packages of different healthy snacks. You can mix-and-match your own choices or let NatureBox surprise you.
The regular price for the snack box is $19.95. That's not bad for 5 full-sized products. But this week you can get your first box for just $5 (including shipping!) when you use the promo code NEWYEAR at checkout. And when you buy your box, NatureBox also feeds a child in need. Win-win!
The NatureBox snacks have:
no high fructose corn syrup
no partially hydrogenated oils
no trans fats
no artificial sweeteners
no artificial flavors
no artificial colors
Oh and did I mention they deliver it to your door? No more scrambling to have healthy snacks at the ready. 🙂