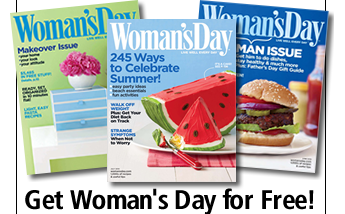 Update: These are already gone! Hopefully you were quick enough to snag one! If not, I'll be sure to post asap when I hear of another deal like this one.
Mercury Magazines is offering a FREE subscription to Woman's Day Magazine. These usually go very quickly, so don't wait! I just ordered mine. I've ordered from them before and have always received my magazines, so I can assure you that this is legitimate.
Thanks, A Few Shortcuts!