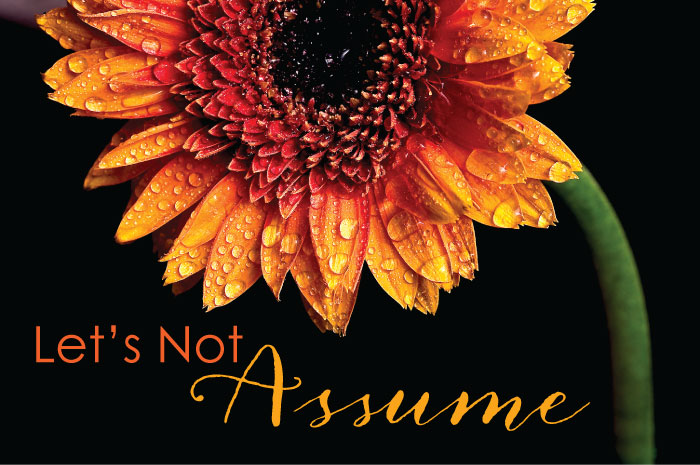 photo credit
The flowers are displayed. The cards are for sale. On Sunday, we'll celebrate moms. We'll go to church, recognize the contributions of moms, and make a lot of assumptions about each other.
We'll assume that the mom of six kids has her hands full and will be relieved when the diaper years have passed. We might look on her with pity, thinking how tired she must be. Yet maybe she's longing for the invigorating feeling of one more newborn who would complete her family.
We'll assume that the mom of one chose that path, not considering how she may struggle with the desire for more. We might even silently accuse her of being selfish, and miss her tears over a recent (or distant) miscarriage. In our assumptions we may not consider that she wishes that things had been different.
We'll assume that the childless couple is waiting to have kids until their careers are solid. We might cheer them on for choosing financial security for their future children. Yet maybe the burden of infertility weighs heavily on them, their smiles masking their pain.
We'll assume that the single people wishing us a happy Mother's Day are happy for us. Let's not forget that their genuine greeting may be twinged with an ache for marriage and children of their own.
We'll assume that all the moms are enjoying the day set aside to honor them. In reality some will be keenly aware of the void left by the loss of their own mothers. Some will be battling the overwhelmingness of being single moms. Others will be discouraged because their children have chosen paths inconsistent with how they were raised.
This Mother's Day, let's give each other a lasting gift.
Let's accept, not judge.
Let's support, not condemn.
Let's not assume.