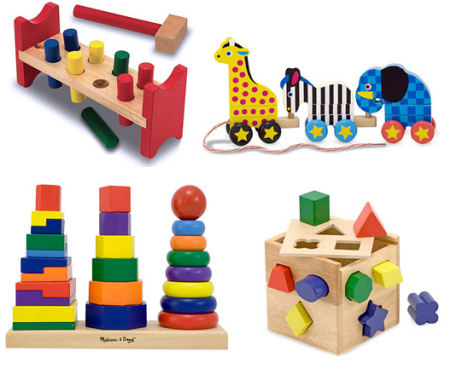 If you still have your $15 credit from One Kings Lane you may want to check out the Melissa & Doug sale that's going on. They have toys for as little as $7. Even with $11.95 shipping, you'll pay as little as $3.95 for a high-quality toy!
When I placed my original order with One Kings Lane, it took them several weeks just to ship it to me. That means that these toys may not be here in time for Christmas. But at this price, it might be worth stashing something away for a birthday or other gift-giving occasion.
You can see the Melissa & Doug toy selection from One Kings Lane here.