I've been on the hunt for more crafty projects for Emma (age 9) to do, especially something she could work on while I'm reading aloud to her during our homeschool time. I was thrilled when my friend Rose shared her mosaic experience with me. Mosaics sounded fun, and the fact that there are peel-and-stick mosaic kits made it sound doable for us.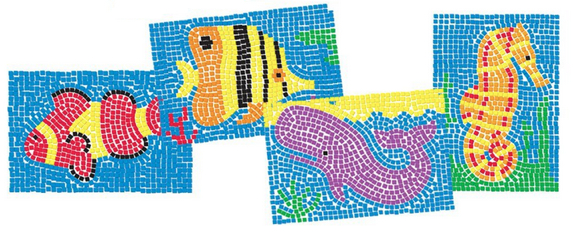 We ordered this peel-and-stick Under the Sea mosaic kit. It goes perfectly with Emma's science book about swimming creatures. The pieces are very small, so it's also great fine motor  practice for her. The designs are printed on cardstock sheets, and they're numbered according to which color should go in each square. She really has to pay attention to what she's sticking down if she wants the picture to make sense when she's done.

If you have a younger child, I would recommend starting with the My First Sticky Mosaics. They teach the kids how to do the mosaic artwork, but the pieces are larger. They have princesses, rescue vehicles, Curious George, ponies, Veggie Tales, Fancy Nancy, and more.
There are TONS of these kits available in all sorts of different themes. Here are some that I found: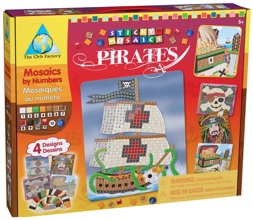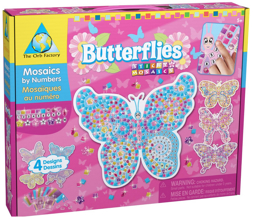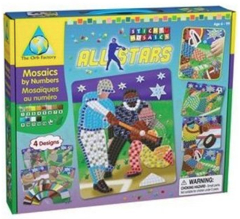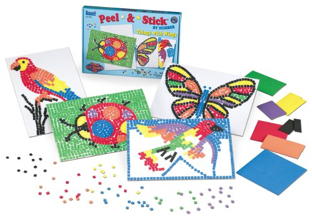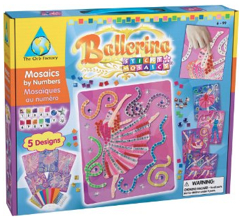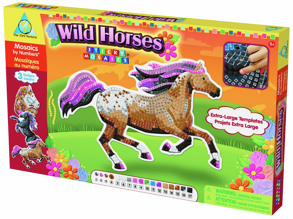 Click here for more sticky mosaic options or here for more My First Sticky Mosaic options.