Want to read the whole series?
You can find all the 31 Days of Becoming an Intentional Parent posts listed here.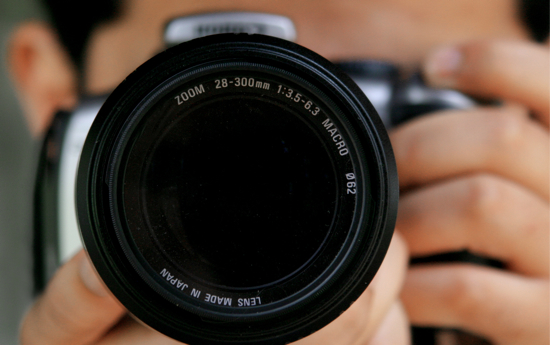 I want to capture every special memory for her. I want to video her ballet recital. I want to take pictures of her activities and her everyday moments. I want us to be able to look back through the pictures, smile, and remember.
The problem is that when we're watching from behind the camera, we're not fully watching. We're making sure that the lighting is right and the angle makes the shot look great. I'm tired of living out our moments behind the lens.
So we don't any more.
We snap a few quick pictures or short videos on my phone. But most of the time, we sit and soak in the moments.
No, we don't walk away without pictures and video. We're blessed that my parents are super-involved with our family and come to all of Emma's big events. My dad is an excellent photographer, and he snaps lots of pictures for us. We love having the gift of his pictures after each event. We also love that when Emma asks us if we saw when so-and-so did this-or-that, we can answer that we DID!
My brother and I also have a standing agreement. When one of our kids has a birthday party or big event where the whole family is there, we swap video and picture duty. I was behind the camera when his son dug into his first birthday cake, and he was behind the camera at Emma's last birthday party. That way, we can each be fully involved in our kids' big moments instead of being trapped behind the camera.
For the events where we don't have anyone to video, we've started buying the DVDs that are professionally done (if they're available). Emma's dance studio offered a DVD of the recital, and we bought one. We did the same thing with the homeschool Christmas program last year. This isn't the most frugal way to capture memories, but the time we can spend just watching and enjoying the performances is priceless.
While I love taking pictures, I want to be more intentional about being totally present at Emma's events and soaking in all of the precious memories.
___________________________________________________

You can stay up-to-date on this topic and join in the discussion in several ways:
Here on the blog (This link goes to the Intentional Parenting category. Feel free to bookmark it.)
You can also subscribe to the RSS feed for 31 Days of Intentional Parenting or get 31 Days of Intentional Parenting updates in your inbox each afternoon.