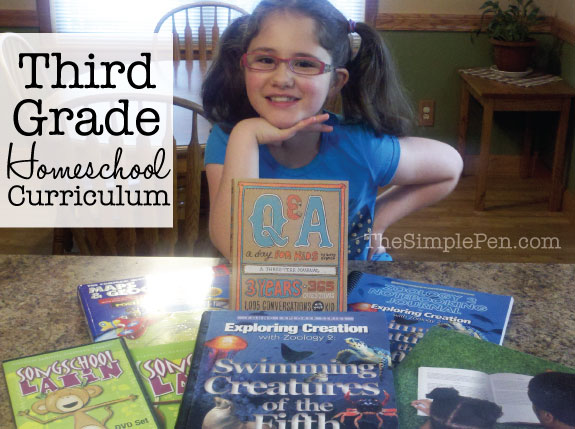 How is it possible that we have a third grader? Wow. I've definitely felt a push to kick things up a notch educationally this year. And you know what? Emma is excited about it.
We've spent some time over the past few weeks researching and reviewing books and materials. We even let her choose from a few science curriculum options. (Hey, if she gets to pick, she's bound to be even more excited about it, right?!)
Changes for Third Grade
One of the big changes we're going to make this year is requiring Emma to take more responsibility for her own learning. We've always been right there spoon-feeding everything to her. And I truly am okay with that considering how young she is. Lately, she's been taking more initiative and proving that she's capable of taking on more than we'd been giving her credit for. We're going to carry this over into our homeschooling this year. She's going to be responsible for more of her work. We'll gather materials and set up a general structure for things.
Of course we'll still be working together on the majority of her work. I just want us to dip our toes in the possibilities of what she's able to do independently. Then we can follow-up with what she's working on, offering review and discussion about the topics.
Our Curriculum Picks
Here's our 3rd grade curriculum plan:
We've been using Singapore Math for the past 3 years and been quite happy with it. However, with our new plan to have Emma try more independent work, this computer-based math program made more sense for us. Once we decided on Teaching Textbooks, it seemed like everyone I asked about it had either used it (and loved it), planned to use it this year, or knew someone who loved it.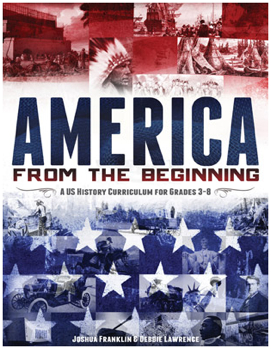 I love the Biblical perspective of this book. When they say "from the beginning", they truly mean it. The book begins by talking about creation, the Flood, and the Tower of Babel. Each of the 18 two-week study units takes kids through the events, famous people, and technology of the times. An appreciation for God's grace toward the United States is woven into each unit.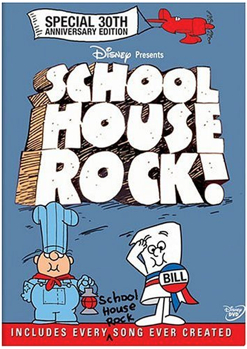 There's power in music. I can still rattle off the Preamble to the Constitution because of the Schoolhouse Rock song The Preamble (though the song is missing a phrase!). I used this DVD with the fifth graders I taught, and I'll be using with Emma as well. Last year she learned the names of the 50 states in alphabetical order using a catchy song, proving that music is an effective learning tool.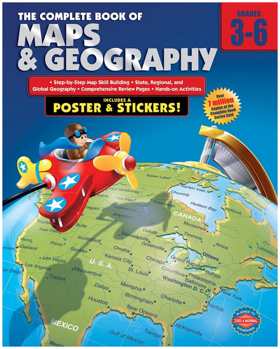 You're really going to think we're geeky when I tell you that we're SO excited about this book. All three of us enjoy maps, so I'm sure we'll like digging through everything from floor plans to types of maps to maps of the world. I really like that the book covers each region of the U.S. and goes into a bit of detail on each state.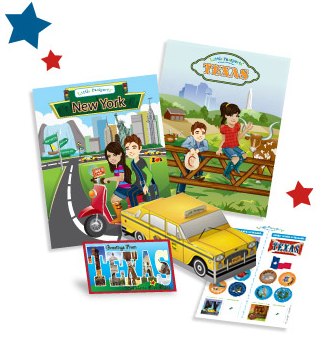 I'm going to be sharing more in-depth about Little Passports in the coming weeks, but we opted for the USA edition to go with our history and geography studies. Emma just got her Discovery Packet from them yesterday. It included a letter from Sam & Sofia, a USA field guide, a USA scratch book, a USA wall map, and a disposable camera with a scavenger hunt. Each month, Emma will get a 32-page packet of information about two states, stickers, pop-out models, postcards, and access to more information and activities online. We'll be using this somewhat informally, more as a 'play' option. But I love when playing goes right along with what you're learning!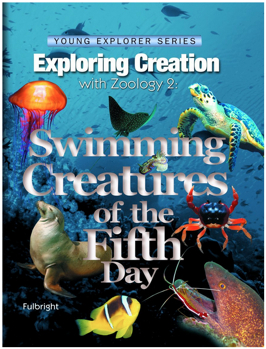 Our science curriculum is going to take us on an underwater journey to explore the wonders of God's creation. This one has a textbook, a notebooking journal, and a lapbooking CD. I wasn't sure about the concept of spending a full year studying one large animal group like this. But then a friend loaned us one of the books. I was sold on the idea of diving deep into a single topic (and lots of subtopics) instead of just scratching the surface on many concepts. I liked the idea of the lessons being laid out with the journal and lapbook ideas already created for us.
This is the book we let Emma choose. She was torn between Astronomy and the Swimming Creatures books. Now that she's had a look at the Swimming Creatures book, she's ready to start NOW.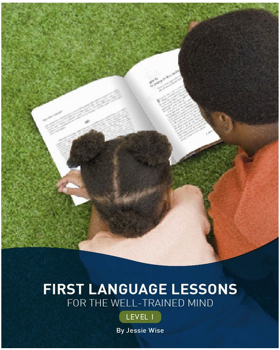 The word nerd in me is going to have a field day with this one. Parts of speech, copywork, types of sentences, abbreviations, poetry memorization…. I like it. Plus the lessons are scripted to make it easy to explain everything and ask questions. We're starting with Level 1 and then moving on to Level 2 next year.
We'll also be using the Schoolhouse Rock DVD's songs about parts of speech.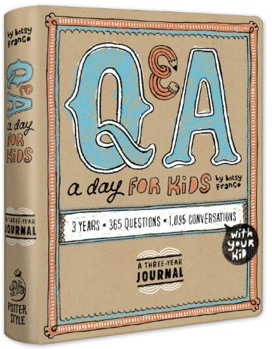 This isn't a rigorous journal. It's simply one question or prompt each day. (Describe a pet you'd like to have. Today I learned __________. What do you do if someone won't share?) What I like is that there are spaces for the kids to answer the question once a year for three years. It should be fun to go back and compare this year's answers to next year's.
While we're not using any other Abeka curriculum this year, I still like their readers. The stories are classic, and I like them for checking reading comprehension. Emma enjoyed them last year, so we'll be giving them another try this year.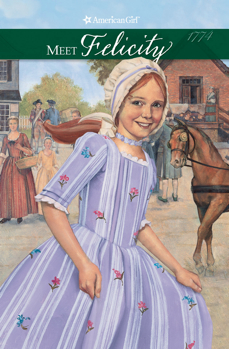 We're doing a more in-depth study of American history this year, and Emma adores the American Girl dolls and books. So it makes sense to put the two together. As we study each time period, we'll also be reading the American Girl books that go with that period. I'll be sharing more on that in a separate post.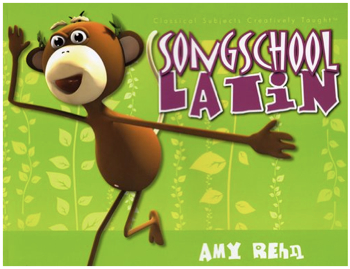 I've always been a fan of kids learning Latin to help with spelling. I just wasn't sure where to begin with Emma. Song School Latin was recommended by two different friends, so we're going to give a try. The program is based on songs, illustrations, handwriting practice, and stories. We ordered the DVD set and the Student Manual/CD combo.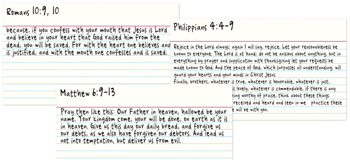 This is a DIY system that you put together using index cards and tabbed dividers. I like that we'll be learning verses as a family. Plus it's inexpensive and can grow with you as you learn. Definitely a win!
Other Subjects
I'll be sharing more later about what we'll be using for art, music, PE, computer/typing, and homemaking.