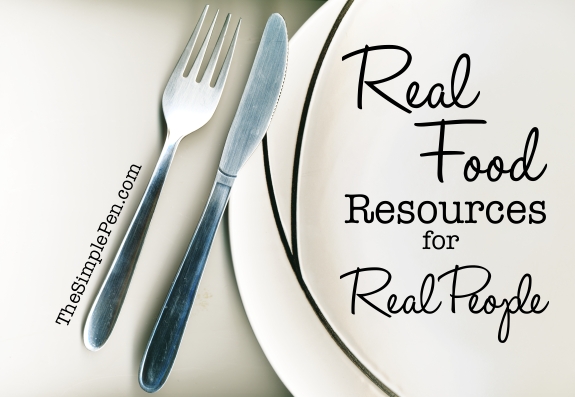 One of my biggest obstacles in preparing real food meals for my family (as opposed to processed, pre-packaged foods) is creativity. When we did our Whole30 challenge, I found myself making the same meals over and over. I know that's a first-world problem, but we do appreciate variety in our menus.
If you're wanting to eat more real food meals (a.k.a. no premade crusts, cream of something soup, or Bisquick) but are also lacking inspiration, blogs are a great place to find ideas. But have you noticed that a lot of 'real food' bloggers use ingredients that sound more like a foreign language than things you'd find in a kitchen?
So where do you look for help with real food? I'm glad you asked! 🙂 Here are some of my favorite real food bloggers. These ladies share great recipes and tips that will save us time and help us get more creative in our real food journeys. They encourage us to cook from scratch, using natural ingredients that aren't overly-processed.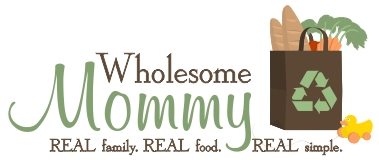 Wholesome Mommy :: Denise has a fabulous series going on right now, REAL Food on a Food Stamp Budget. If you've ever said that eating real food is impossible with your grocery budget, Denise is your gal. She's been sharing recipes and money-saving tips. Be sure to watch some of her videos too. She's got a killer sweet southern accent that those of us up north envy. 😉 Plus, if you sign up for her email newsletter (which I recommend), you'll get her monthly menu plans full of links to budget-friendly, real food recipes.

Heavenly Homemakers :: Laura is so down-to-earth. She shares ways to make real food without spending the whole day in the kitchen. You'll find recipes the kids can help with, tips for making mornings run smoother, and ideas for food for company. She also has a whole list of ebooks all about cooking, including one called Do the Funky Kitchen. You have to like a gal who can put funky into the kitchen.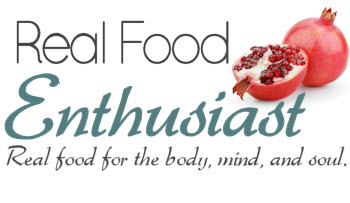 Real Food Enthusiast :: Stephanie shares real food recipes that use ingredients that real people buy (not those crazy ingredients that have you scouring the Internet for substitutions). She also offers money-saving tips and shares my love for chocolate. You can't go wrong with a girl who loves real food and chocolate!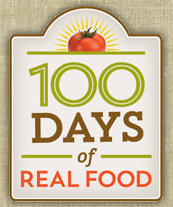 100 Days of Real Food :: What started out as an experiment turned in a whole lot more on this site! Now they offer recipes, meal ideas, information about food labels and ingredients, and general information about real food. Lisa also shares what she packs for the kids' lunches on her Facebook page.
Do you have any other real food sites that you love? We're looking specifically for ones that use everyday real food ingredients (nothing over-processed) that real people probably  have in their kitchens (or can easily get at the local grocery store). Please share them in the comments. Together we can tackle this real food thing and feed our families better!