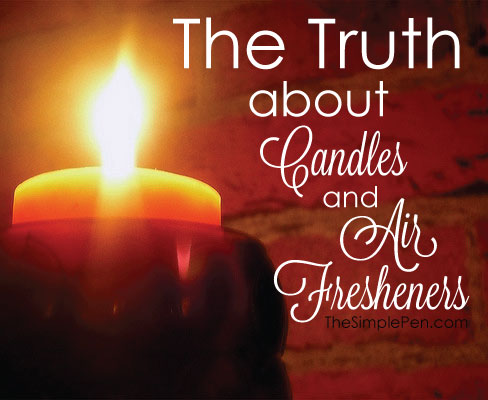 It's that time of year…. Pumpkin Spice ALL.THE.THINGS. I used to have candles in every room of our home. Now those same scented candles make it hard to breathe and just don't smell good. People are finally waking up to the fact that their air "fresheners," scented candles, and wax melts are actually pumping harmful chemicals into our homes. I always wondered why candles and plug-in air fresheners gave me such a headache and breathing issues.
Unfortunately manufacturers can hide many harmful ingredients on their product labels. They simply group them under "fragrance" on the ingredients lists. These artificial perfumes can cause headaches and so much more.
Spray and plug-in air fresheners have similar effects. The EPA has found that air fresheners "release pollutants more or less continuously" and that they contain other hazardous air pollutants.
Wax melts have become a candle alternative for many people. Unfortunately the major producers of wax melts won't release the full ingredients, calling them "secret". We do know that they're made with paraffin wax, which is a petroleum by-product that is formed when crude oil is refined. Heating paraffin wax can release formaldehyde, toluene, benzene, and other toxins into the air. These increase the risk of cancer. Wax melts also contain artificial fragrance.
A Healthy Alternative
I don't know about you, but for me cooler weather means cozy sweaters, hot tea, and spicy fragrances. Since I want to avoid the harmful chemicals found in candles, air fresheners, and wax melts, I was excited to find a healthy alternative for our home.
Rather than lighting a candle or spraying something harmful, we've been firing up our essential oil diffusers this fall. If you're not familiar with diffusers, they're a simple way to get essential oils into the air of your home.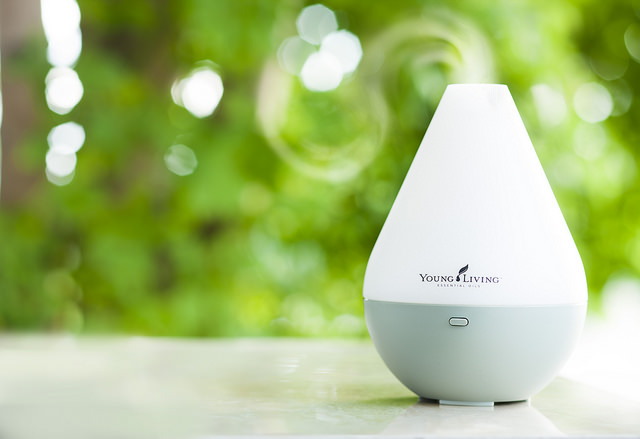 Our Young Living Dewdrop Diffuser (pictured above) is an ultrasonic diffuser that releases a cool mist combination of oils and water. It also acts as a humidifier for dry fall and winter months. I love that I can use it to make our house smell fresh and inviting in a healthy way.
Here are some of my current favorite scents and blends.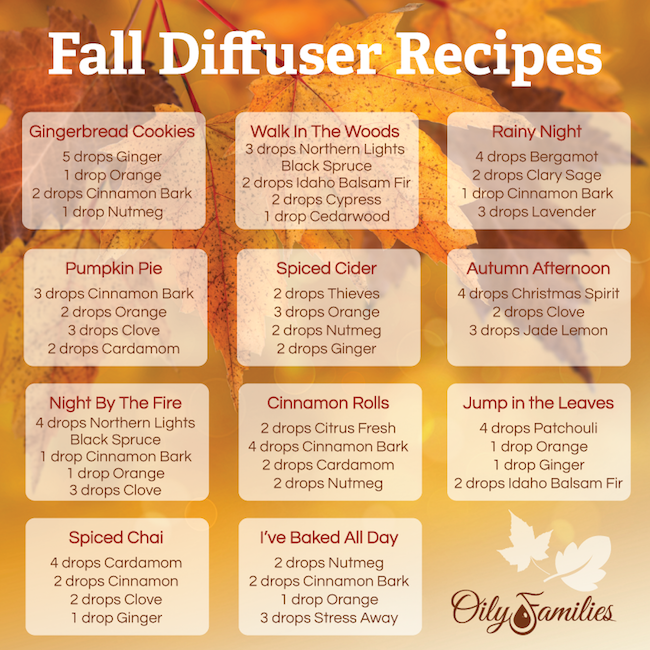 It's fun to experiment with scents to freshen our home. If you would like to try using essential oils instead of synthetic fragrances to freshen your home, this is a great time to make the switch. If you don't yet have essential oils, I would love to help you get started with them. They've made such an impact on our family's wellness, and I want each of you to have that same experience.
It's super easy. Here's how:
Click here to start the sign-up process.
Choose the 'Member' option so you can get the 24% discount.
You should see my member number (1531545) in the Enroller and Sponsor boxes. This ensures that we're connected so I can support you as you learn about oils and how to use them. Young Living also sends me a small bonus when you enroll through me. Hit the Continue button.
Choose your starter kit. I HIGHLY recommend the $160 Premium Starter Kit, as you'll get the most bang for your buck that way.
Choose your diffuser. The $160 Starter Kit comes with the Dew Drop Diffuser or the Home Diffuser, both great choices for starting out.
Skip the Essential Rewards Kits, and we'll chat more about that later.
Add anything else that you might need (supplements, Thieves hand soap, etc.) or hit Next to leave the order as-is. If you continue on, a pop-up will confirm that you want to skip the Essential Rewards and continue enrollment.
Fill in all of your information.
Keep your username, password, and PIN so you can use them for future orders.
Check out and wait for your box. The waiting is the hardest part!!
If you have questions, feel free to send them to me. You can also check out my Young Living information page for some general information or click here to learn why we chose Young Living over all the other brands of essential oils.
I hope you'll consider switching from candles, wax melts, and air fresheners to the healthier option of essential oils in your diffuser. You'll miss out on the harmful chemicals and reap the benefits of diffusing.