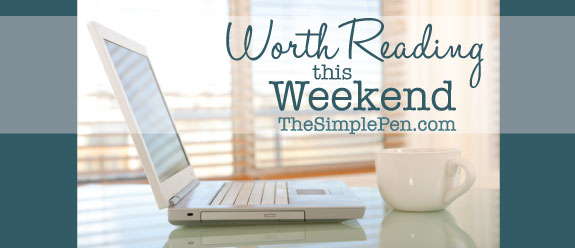 Here are a few of my favorite posts from around the blogosphere this week.
Using the Gifts God Has Given You :: Love Connie's reminder to use those gifts right where we are.
How I Kick Fear In The Booty Daily :: My sweet friend Myra has great insight into saying good-bye to worry.
Raising Daughters in a World That Devalues Them: 7 Things We Must Tell Them :: Kristen nails it. This is a must-read if you have a daughter.
The One-Can't-Miss-Never-Too-Late Easter Activity :: Make sure you don't miss doing this one.