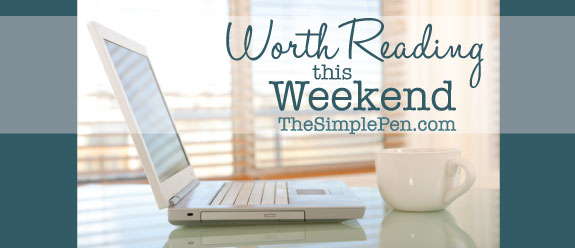 Here are a few of my favorite posts from around the blogosphere this week.
Parents: A Word About Instagram :: If you have teens on social media (not just Instagram), this will get you thinking. Fortunately they don't discount the value of social media in the process.
Stuck in the Doldrums: An Attack Plan :: I'm sure we've all been there. Here's a way to get out.
(be)loved :: This is YOU she's talking about!
A Super Simple Way To Help Your School Age Child Have a Quiet Time Habit :: Super simple but powerful.
Free Educational Resources You Might Not Have Heard Of :: A couple of these were new to me, so I thought they might be new to you too. 🙂