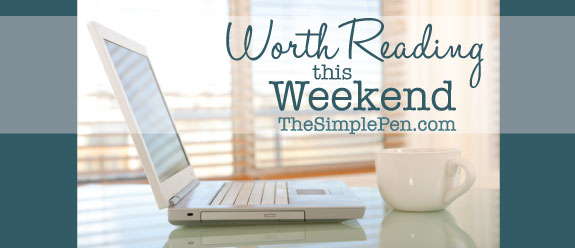 Here are a few of my favorite posts from around the around the web this week.
10 Steps to Teaching Your Kids to Become Entrepreneurs :: Be sure to use the arrows above the photo to flip through all 10 ideas.
The Hidden Beauty of Low Tide Times in Your Life :: "Don't be afraid of low tide, my friend. It will not last forever."
50 Rules for Dads of Daughters :: Oh goodness. Every daddy should read this.
Do You Have More Time than Money? Or More Money than Time? :: Anyone else dealing with this right now?