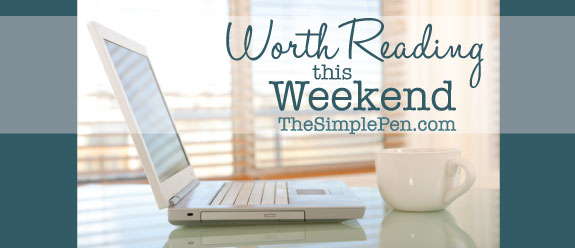 Here are a few of my favorite posts from around the blogosphere this week.
Autistic Boy With Higher IQ THan Einstein Discovers His Gift After Being Removed from State-Run Therapy :: Wow. Just wow. I won't be surprised when we see his name in the running for a Nobel Prize.
The Bully in the Mirror :: Oh she's there, isn't she?
What Learning Cursive Does for Your Brain :: I'm one of those geeks who was already sold on learning cursive. (Fortunately Emma asked me to start teaching her last year!) This is a must-read if you're on the fence or if your kiddo's school doesn't teach it any more.
What Independent Work Looks Like in Our Homeschool :: I know that as Emma gets older, her independent work will increase. This year I'm focusing on what we should do together and what she should do independently. Mandi's post really helped me see what kids can do!