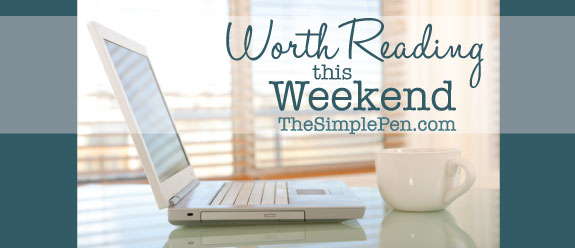 Here are a few of my favorite posts from around the blogosphere this week.
Finding My Motherhood Mojo :: Whether your kids are little or grown, Myra has some great advice.
When I Look Into Their Eyes :: I've been dealing with being short with Emma this summer, so Amy's post hit the nail on the head.
Why Simplicity is Your Friend :: "I used to think that simplicity meant a lack of something. Now I'm discovering it's actually when you figure out what's 'just right.'" Yes.