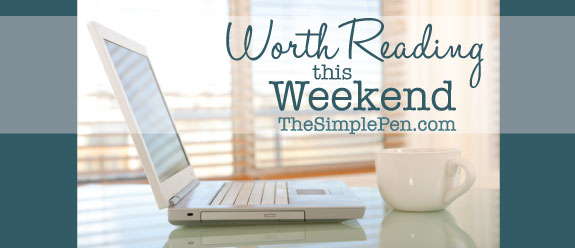 Either I was online more this week or there were a lot of great articles to read. Here are six of my favorite reads from this week.
When Moms Feel Guilty for Not Sticking to Devotions :: This applies to moms AND dads.
Make More Time by Dropping Tasks :: She's right that sometimes this is the hardest option to choose.
7 Organizing Myths Debunked :: Mandi takes on some common misconceptions and sets the record straight.
How to Organize Your Home: Sorting Like with Like :: Now this is a definition of 'like' items that makes sense!
AAP's New Car Seat Guidelines Change Rear Facing & Booster Rules :: We're still booster people, and now I'm really glad we are!
I Wonder If Sunday School Is Destroying Our Kids :: I truly never thought about Sunday School curriculum this way, but it's eye-opening.