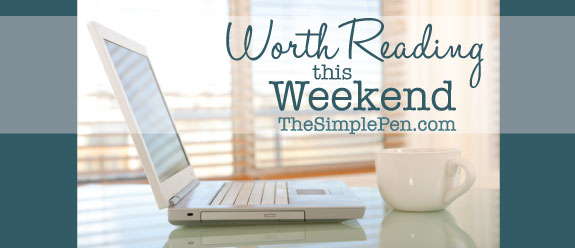 Here are a few of my favorite posts from around the blogosphere this week.
Facebook Rules for Marriage :: We agreed on similar rules before we both signed up for Facebook. It's just smart to have boundaries.
Natural Oils for Anti-Aging :: I've been using olive oil as a makeup remover for quite a while now (for the cost benefits), but here are a few other uses for oils that we usually keep in the kitchen.
10 Choices You Will Regret in 10 Years :: #7 may have stepped on my toes…. even though it's true.