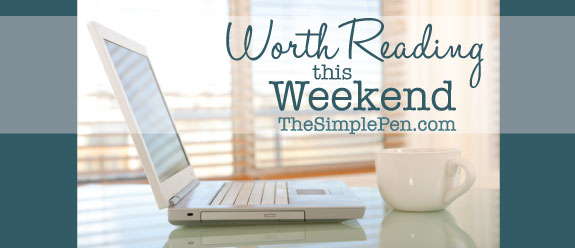 Here are a few of my favorite posts from around the web this week.
The Bully Too Close to Home :: This is raw. And if you have kids, it's a must-read.
A Company Ready House ~ Take a Decluttering Tour :: This is a GREAT idea, especially if you're having company come for Christmas. It's funny what we don't see after a while…. like that pile of who-knows-what in the kitchen. 😉
5 Ways to Love Your Pastor's Kids :: "There is no job description for your pastor's kids." This post has great tips for loving on these special kids.