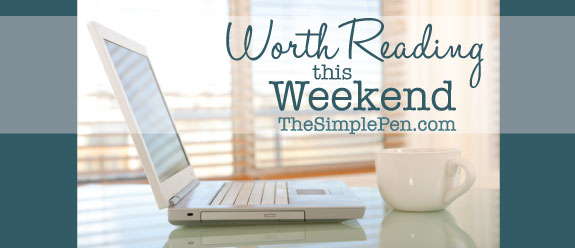 Here are a few of my favorite posts from around the web this week.
To the Momma at Chick-Fil-A :: If you're momma to littles – or know someone who is – let this be encouragement for your heart.
When I don't see the Footprints of God :: "There's something mysteriously inviting about One who leads without leaving footprints in His wake."
Saying No :: I battled this for a long time and still find myself slipping back into yes-mode from time to time. This is a great reminder!
When a Dream Sneaks Up on You ::  I love it when God has sweet surprises in store for us!
Brokenness Aside :: How often are we the public face of the church while we unintentionally privately chip away at the Kingdom? Grace… Redemption… It's beautiful.