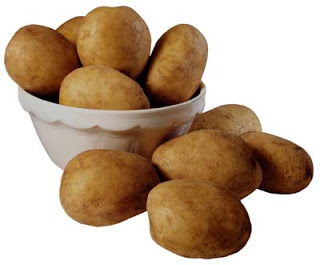 My friend Pam made this soup once when we were at their house. I had never tried making potato soup in the Crock Pot before, but this was really yummy! Below is the recipe with the adjustments that I made to it.
Crock Pot Potato Soup
6 c. water
1 c. ham, cubed*
5 c. potatoes – finely diced – We leave the skins on.
8 oz. cream cheese, cubed
half an onion, chopped
1 tsp. garlic
1 c. carrots, diced
1 c. celery, thinly sliced
1/2 tsp. dill
2 tsp. chicken bouillon
Combine all in Crock Pot, and cook on low for 8 hours or on high for 4 hours.
*If you don't want to cook a whole ham, you could get get a 1/2 pound slice of deli ham. Our deli has some that they bake in the store, and they'll cut off a 1/2 lb. slice for us. That's also much less expensive than buying a regular ham.