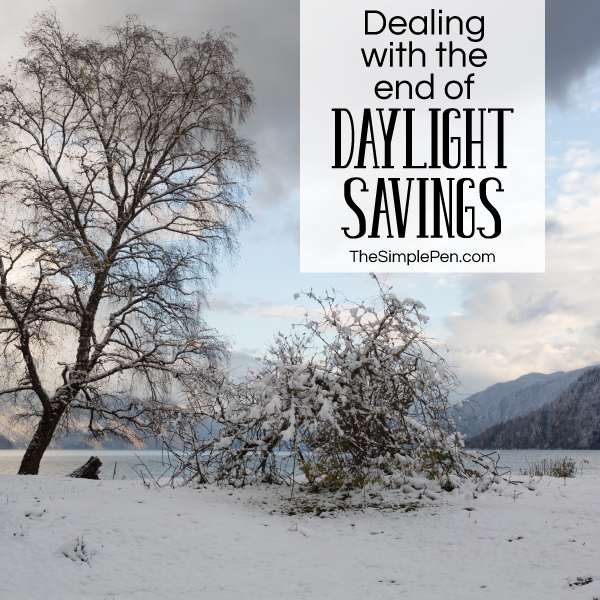 Ahhhhh… Daylight Savings ends this weekend, and that means we get an extra hour of sleep Saturday night! (My heart goes out to those of you who have small children or pets who don't seem to care about things like extra sleep. 😉 )
However, with the extra hour of sleep comes the season of less sunlight. And less sunlight means that many of us will need extra emotional support. There are some things we can do to help balance our emotions this time of year.
Get sunlight when you can.
Sure, sunlight may be less available this time of year, but that doesn't mean it's not there! Sometimes getting outside to soak in a bit of sun can be just the mood boost that we need. Grabbing a few extra minutes with some skin exposed to the sun also lets your body produce its own vitamin D, which is a huge boost to your immune system. That's win-win!
Pay attention to your gut.
Hmm… Your gut and emotions all in the same post? While it may sound a little strange, science backs it up. I recently learned that over 90% of the body's serotonin is produced in the gut. If you're not familiar with serotonin, it's a neurotransmitter that affects mood, sleep, and more. I don't know about you, but I want to make sure that my gut is healthy and producing what it's supposed to produce!
We support gut health by taking a high-quality probiotic. Our choice is Life9 from Young Living. It not only helps support our immune systems, but it supports overall gut health. As strange as it sounds, gut health is key for emotional support.
Support your sleep.
The change in seasons can also affect our sleep cycles. I don't know about you, but I can function far better when I've gotten a solid night of sleep! We originally got our Young Living essential oils to help our daughter get more restful sleep (which meant WE could get more restful sleep!). This has definitely been one of our biggest oil successes! Over the past few years, we've found so many different oils that help with sleep.
Cedarwood ::Cedarwood is balancing and relaxing. Our daughter rolls this on her feet at night.
Stress Away :: The name says it all! 🙂 Stress away is relaxing and comforting. We put this in our daughter's diffuser at night.
Orange :: Citrus oils are all happy, uplifting scents, but they're also great for emotional balance. We also put Orange in our daughter's diffuser at night. Mixing Orange and Stress Away reminds me of the smell of orange creamsicles. It's divine!
Lavender :: Lavender is known for it's relaxing properties, which make it a perfect choice for sleep! You can add several drops to a cup of Epsom salts to make a relaxing bath soak, apply it directly on your skin, or put it in a diffuser.
Tranquil :: Tranquil is a pre-blended roll-on that kids and adults can use before bed. The roller makes it easy and convenient to apply.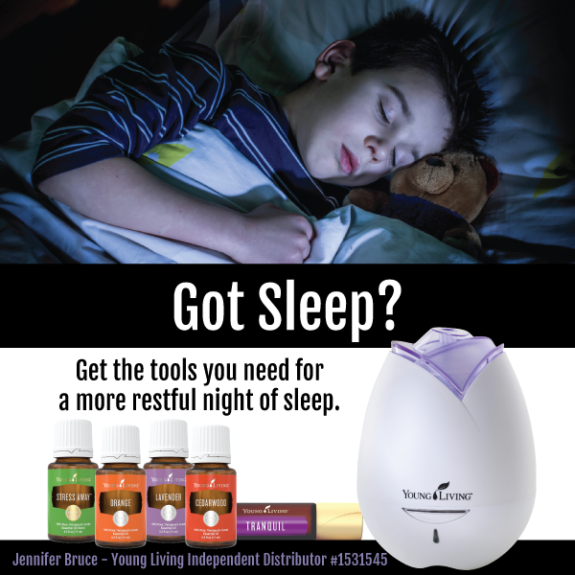 Balance your days.
While we love our oils for sleeping at night, we also love them during the day. I personally use them for emotional balance, especially on gloomy days that can affect my mood. I regularly reach for Joy, White Angelica, Stress Away, and Valor II. These are fabulous oils for applying topically or diffusing.
When I'm going to be out running errands or away for the day, I make sure to put at least one emotional balancing oil in my purse. I regularly apply it away from home, and I've shared it with others! Diffuser jewelry is another great way to make sure that you're getting that steady stream of emotional balancing oils throughout the day. I've been amazed at what a difference this has made for me.
People matter.
Trying to manage the swings that can come with the changing of the seasons isn't always easy. Be sure to surround yourself with some people who understand what's going on and who can walk with you through the harder days. There are legitimate changes going on – both outside in nature and inside with our body chemistry. So lean on your support system, or be that support for someone who might be walking through some seasonal struggles.
If you would like more information about how to get started with Young Living essential oils, click here.