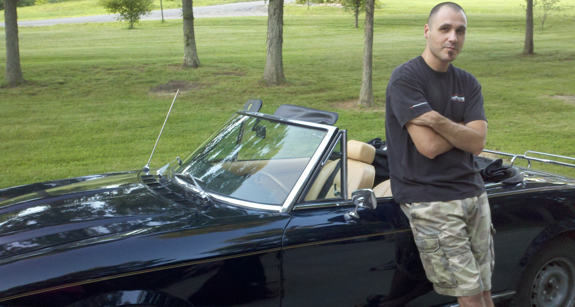 Check out how I spent last Monday evening. Pretty sweet, eh? And the car's not too bad either. 😉
We needed to get out of the house for the evening. Emma was spending the night with my parents, so we borrowed my dad's '78 Fiat convertible. We didn't know where we were going. We just knew we were heading out. With the top down. Just the two of us.
We decided on the fly to stop and see some friends. We didn't call ahead of time. We just stopped by. We chatted in their driveway for a little while, did a little target shooting in the back yard (Yes, even I tried it!), and just enjoyed each other's company.
Our conversation turned to wondering why people don't 'just stop by' any more. We don't usually just pop in to say hello. We're busy. We're scheduled. We like to keep our plans in order. If we're getting together with friends, the plans are usually set a week or more ahead of time. But this quick, impromptu visit was a relaxing way to spend part of our evening out.
When we hopped back in the car, we decided to stop and see another friend. Hey, this 'just stopping by' thing could get to be a habit! This friend lives a good ways from our house, so we called to make sure he was home. He had emailed us earlier in the day to remind us that it was National Gummy Worm Day (for real!). So we stopped by the store, grabbed a bag of gummy worms, and headed out to his house. We had a relaxing visit and headed home.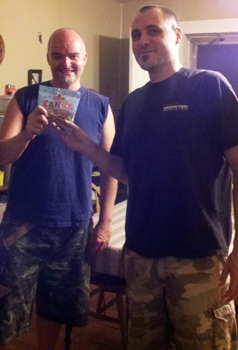 It was all spur of the moment. There weren't hours spent planning elaborate snacks and drinks. No Pinterest-worthy decorations. No RSVPs were needed. Just friends, enjoying each other's company.
Maybe it's time to drop the schedules, forget planning ahead, and just stop by for a visit. A little bit of time out of the day could end up being a huge, energizing blessing.