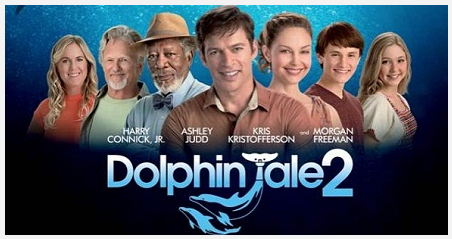 If you've watched any TV or listened to any radio lately, I'm guessing you may have seen or heard the previews for Dolphin Tale 2. Emma is SO excited about this movie. I'm guessing that part of it comes from her study of swimming creatures last year. But it may also be the fact that kids seem to adore dolphins!

Release day for Dolphin Tale 2 is tomorrow (9/12), and that's also Homeschool Day for the movie. Homeschoolers made a huge impact with the first Dolphin Tale movie. By showing up en masse for opening day, homeschoolers caught Hollywood's attention and helped make the movie a box office hit. (It's also most likely why we're seeing a sequel.) If you've wanted to make your voice heard, urging Hollywood to produce more family-friendly movies, this is a great opportunity.
Free Dolphin Tale 2 Curriculum
When a movie like this sparks kids' curiosity, why not capture that moment? Dolphin Tale 2 is the perfect opportunity for kids to learn more about dolphins. Homeschool Movie Club has made it even easier for homeschoolers by providing free curriculum to go with the movie.
The Dolphin Tale 2 curriculum is broken into five information-packed video lessons:
Lesson 1: Get To Know Dolphins: Anatomy and Physical Science
Lesson 2: A Day In The Life Of Dolphins
Lesson 3: Dolphins In The Ocean
Lesson 4: Aquarium Life
Lesson 5: Dolphins and Us
If you're part of a Classical Conversations group, there's also a PDF curriculum for you.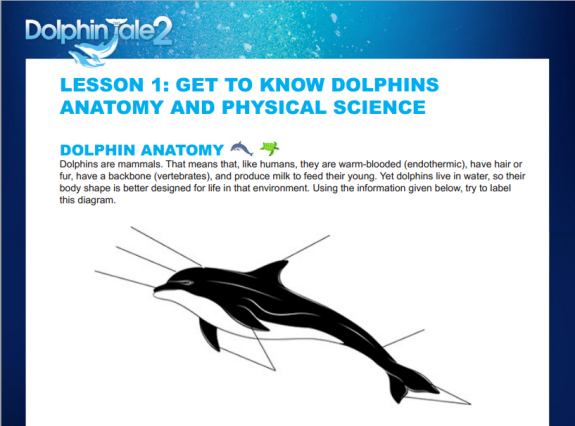 What I really liked was that you can either watch the videos online or download them to watch later (no waiting for videos to load). Each lesson has a corresponding PDF document full of lesson recap, activities, diagrams, and more. I love that they've done all the work to create this fun-filled unit study!
The Giveaway
While EVERYONE wins with the free curriculum, one Simple Pen reader is going to win a Dolphin Tale 2 prize pack containing a Dolphin Tale 2 tee and sunglasses.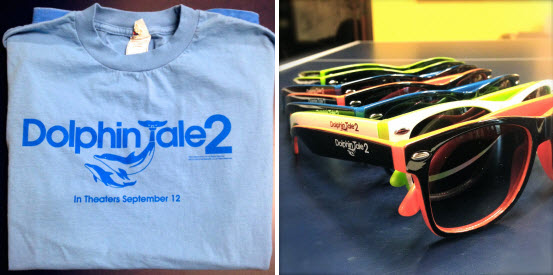 To enter, simply leave a comment on this post. Feel free to share any fun dolphin facts you know (not required… just for fun!).
Entries will remain open until Monday, September 15, 2014 at 9 p.m. EST. One winner will be randomly chosen. The winner will be emailed and will have 48 hours to respond. If there is no response, a new winner will be chosen. U.S. addresses only please. Only one entrant per mailing address, per giveaway. If you have won the same prize on another blog, you are not eligible to win it again. Winner is subject to eligibility verification.
Disclosure: I received a Dolphin Tale 2 prize pack in exchange for hosting this giveaway. All opinions are – as always – honest and my own.