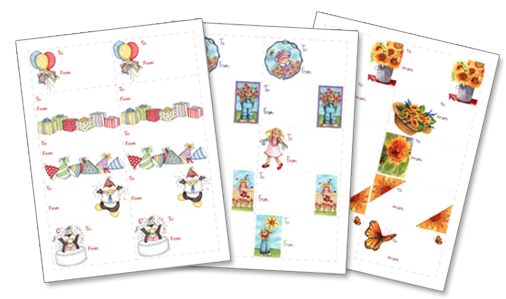 Anyone else kind of lax about wrapping gifts throughout the year? I like going all-out at Christmastime with bows, gift wrap, and tags. But the rest of the year kind of pales in comparison.
We just created some all-occasion printable gift tags for Life Your Way. I'm planning to print out all three sheets and then stash them away to use through the year.
You can get your free printable gift tags here.