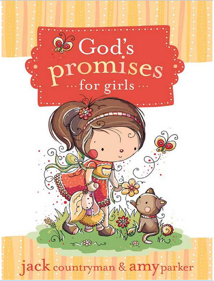 We can trust God to do what he promised. ~ Hebrews 10:23 (ICB)
While we usually review more storybook-style kids' books, I was excited to get God's Promises for Girls
in the mail. Instead of a faith-based story or a collection of Bible stories, this is a book full of God's Word.
God's Promises for Girls is a little book packed full of Scriptures that answer questions that girls have. Need to know what to do when you're feeling lonely or worried or tempted to do the wrong thing? This little book is organized by topics like those. So girls can head straight to their particular issue and find verses that can help reassure and comfort them. The verses come from the International Children's Bible, so they're easy for girls to understand and put into action.
You can see a sampling of the pages in this online flipbook.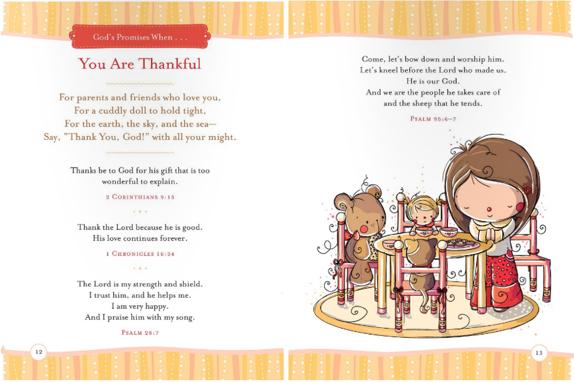 We're going to be using God's Promises for Girls for memory verses. We're going to choose a theme and then memorize several of the verses given for that theme. Maybe we could start with the Use Your Time Wisely verses, and this mama can learn them too. 😉
One Simple Pen reader will win a copy of God's Promises for Girls.
How to enter? Just leave a comment on this post.
* Reminder: Don't forget to enter the giveaway for the pair of Jesus Calling books too. The winner gets one copy for kids and one copy for grown-ups.
Entries will remain open until Wednesday, January 23 at 9 p.m. EST. One winner (US address only) will be randomly chosen. The winner will be emailed and will have 48 hours to respond. If there is no response, a new winner will be chosen.