So is your shopping all done? No? Me neither, but we're getting closer. If you're looking for any last-minute gifts that don't involve waiting for the UPS truck to arrive, here are my favorites.
Amazon Gift Cards
Amazon gift cards are hands-down my favorite last-minute gift. What other gift cards can you use to buy books, music, food, clothes, or just about anything else without leaving your house? You can get actual gift cards with free one-day delivery (some even in free, super-cute gift tins). Or if you want to skip the anxiety of waiting for the UPS truck, you can also order gift cards that you print at home, send by email, or send via Facebook.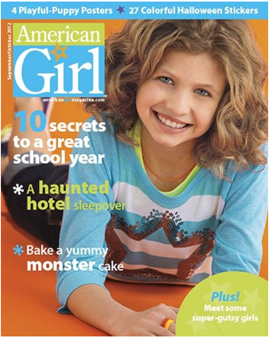 Magazine Subscriptions
Magazine subscriptions are year-long gifts. You can pick a magazine that's all about something the gift recipient enjoys, from waterskiing to dolls to crossword puzzles. This year, we got Emma subscriptions to Jack & Jill Magazine and American Girl Magazine. She'll be THRILLED. She'll love getting her own magazines from the mailbox each month.
My favorite way to give a magazine subscription is to buy one copy of the magazine (or print a cover if you can't find it locally), wrap that, and include a card that explains how the magazine is a subscription. If you order magazines from Amazon, they give you a little gift-giving card to print. Click here to see all the magazine deals at Amazon.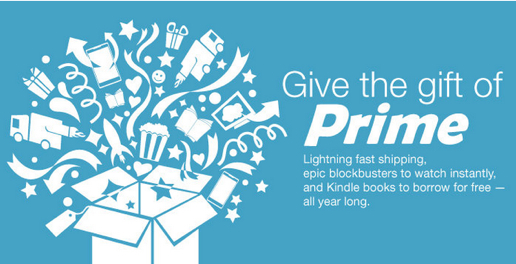 Amazon Prime
With Amazon Prime, you get free two-day shipping, free movie and TV episode streaming from the Amazon library, and free Kindle books to borrow. Sounds like a winner to me!
If you get an Amazon Prime subscription for someone, Amazon will send your gift recipient an email on the day you choose, along with redemption instructions. The gift recipient can start their Prime membership right away. If the recipient is already a Prime member, the gift can be exchanged for an Amazon.com Gift Card. The one-year gift membership does not automatically renew.
Click here for more information or to buy a Prime subscription (for you or for someone else 😉 ).
Other Ideas
We're still going to be making a few homemade gifts for people before Christmas. Be sure to click here to see some of  my favorite healthy homemade Christmas gifts.