This post is brought to you by Milk Unleashed and The Motherhood. All opinions are – as always – honest and my own.
When I go to the grocery store, THIS is where I expect to see milk.
This is NOT where I expect to see milk.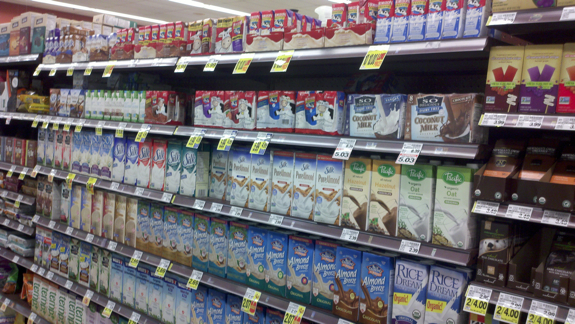 But I have to confess that the whole juicebox-looking milk cartons made me raise an eyebrow. I've passed them by many times, wondering how they kept milk fresh without being in the fridge. (Okay I was weirded out that they weren't in the fridge!) The whole milk-on-a-shelf thing just goes against years of what I'm familiar with. So I was thrilled when Milk Unleashed and The Motherhood asked if we'd like to try some shelf safe milk and learn a bit more about the prep process.
What is Shelf Safe Milk?
In a nutshell, it's exactly the same milk you've been drinking. The only difference is how it's processed & packaged. It doesn't need to be refrigerated, meaning it's perfect for grab-and-run snacks where you may not be able to keep things icy cold. It has a shelf life of 6-9 months. The expiration date is usually printed on the top of the package so you can keep track of how long the containers are good.
The Process
So what IS it about the process that makes shelf safe milk not need the fridge? Shelf safe milk has been pasteurized at an Ultra High Temperature (UHT) for a shorter time. The milk is exposed to temperatures from 275°F – 284°F for only three seconds. That's long enough to kill all the bacteria without zapping the taste and nutrition. It's passed through heating and cooling states in quick succession. Nothing else gets added.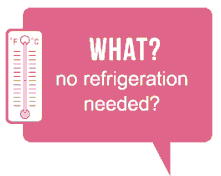 The Packaging
Once the milk is heated and cooled, it's immediately put into sterile, opaque Tetra Pak shelf-safe cartons. These keep out light, air, and contaminants. The packaging is 70% paper, so it can be recycled. They also use aluminum foil to keep out oxygen and prevent spoiling. The thin layer of plastic they use is BPA-free.
The result of all that? You get milk that lasts up to six months without preservatives (yay!) and without refrigeration. Once it's opened, the milk lasts about the same as regular refrigerator milk  – up to a week or so.
The Perks
Shelf safe milk is a super-convenient option for families on the go. Soda is easy to grab on the road, but I'd rather offer the nutrition of milk. With back-to-school around the corner, it's a great option for lunchboxes too. Sure, kids can buy milk at school. But is it organic? There are some organic shelf safe options that make packing lunches even healthier.
If you have kids who play sports, think about packing chocolate milk that's shelf safe. I've heard more than one person say that chocolate milk is an excellent recovery drink after the hard work of sports and exercise. Plus the small fans in the stands will probably appreciate having their favorite milk available while they cheer on brothers and sisters.
One of my favorite perks for shelf safe milk is not running out of milk. It always happens at the most inconvenient time. For me, it's when I'm trying to make pancakes for breakfast and need 1/2 cup more milk than we have left in the fridge. By keeping some containers of shelf safe milk in the pantry, I have the peace of mind of knowing that I'm covered if we run of milk in the fridge.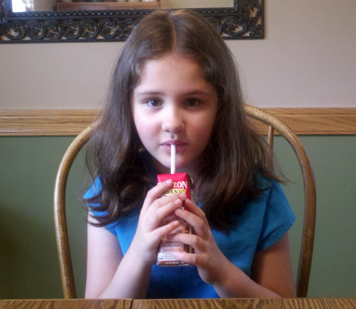 Our Take on Shelf Safe Milk
When I went to the grocery store last week, I decided to buy a few single-serve cartons of shelf safe milk. We decided to pop ours in the fridge before we drank it, just because we like our milk cold. (It's not a requirement.) We were pleasantly surprised that we all liked it! We didn't notice any difference between the shelf safe milk and the milk we usually buy. Win!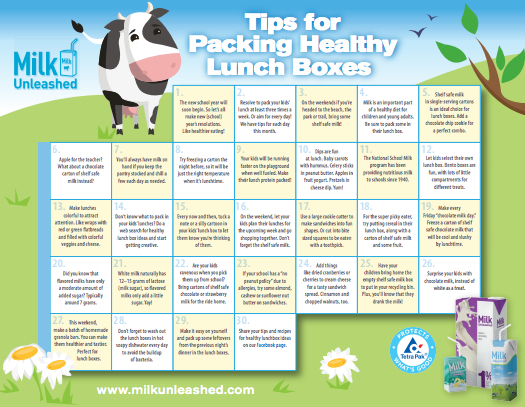 Want to Learn More?