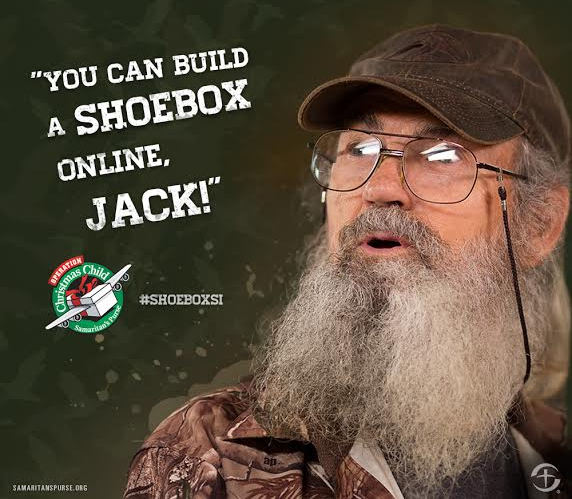 If you missed the Operation Christmas Child shoebox drop-off deadline last week, I have great news for you. It's not too late to take part. You can build a shoebox online.
You can – with just a few clicks – fill a shoebox with your choice of gifts from a list and even add a personal letter and photo. Samaritan's Purse will pack and send the shoebox for you. The suggested donation for the shoebox is $30. I love that the virtually-packed shoebox will end up in the hands of  child in need. It really couldn't be easier.
Click here for more information or to get started packing your online shoebox.