Easter is the time of year we see all the chocolate bunnies, stuffed animal chicks, and jelly beans. Those are fun! But I also want to make sure that our daughter remembers that Easter is ultimately about Jesus.
Last year we started a new tradition, Resurrection Rolls. This little baking project is a very visual reminder of the empty tomb.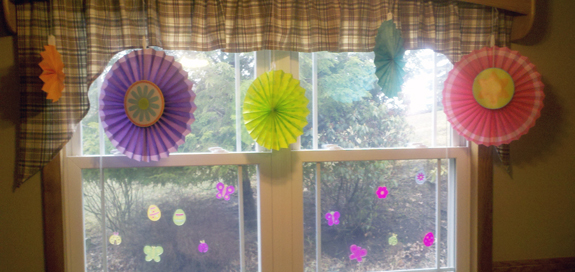 This year Emma invited a friend over to share the activity. She decorated our dining area window, and I got the baking supplies ready.

If you've never made Resurrection Rolls, let me explain. The marshmallows (which are pure white) represent Jesus. The melted butter represents the oil that was used to anoint His body. The cinnamon and sugar represent the spices that were used. The crescent rolls represent the tomb that was sealed tight.
Directions:
1. Roll a marshmallow in the melted butter. Be sure to coat it well.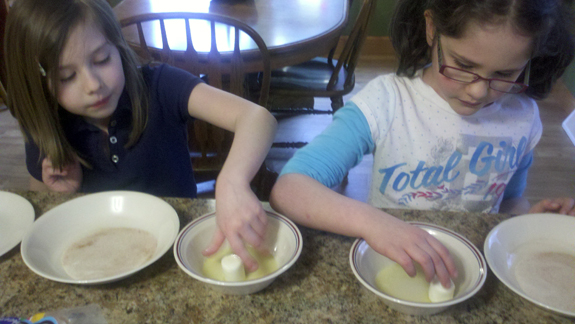 2. Roll the marshmallow in the cinnamon/sugar mix. (Dog in background optional)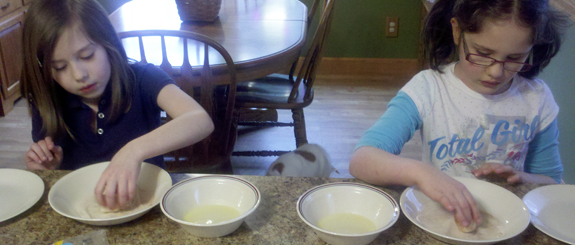 3. Wrap the marshmallow a crescent roll. (We used Great Value brand crescents from Walmart.) Seal all openings.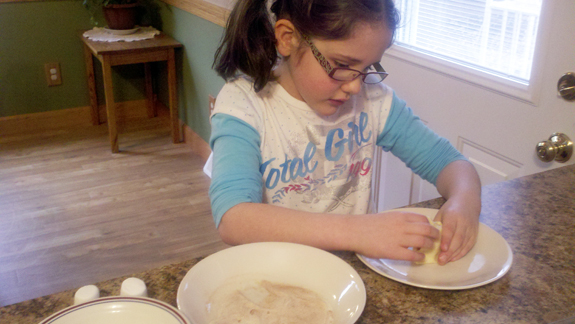 4. Bake on a foil-lined pan according to the crescent roll package directions. Trust me on the foil. Unless of course you enjoy scrubbing baked marshmallow off your baking sheets.
5. Cool completely.
6. Break open the rolls and see that they're empty. Jesus isn't there!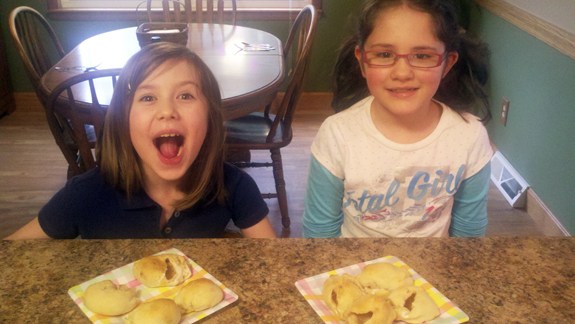 7. Celebrate with your friend by chomping on the 'empty tomb'.
Disclosure: This post is part of a campaign sponsored by Great Value and The Motherhood. You can find Great Value products at your local Walmart. All opinions are – as always – true and my own. #GreatValue