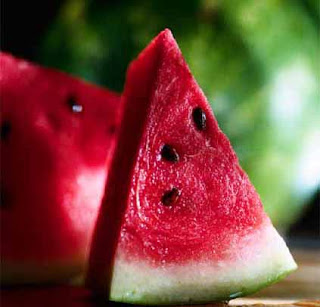 One of my favorite summer recipes is for Watermelon Ice. This frozen treat is really refreshing on a hot day!
Watermelon Ice
1/2 c. sugar
1/4 c. watermelon Jell-o mix (less than the small box)
3/4 c. boiling water
5 c. seeded, cubed watermelon that has been pureed in a blender
Combine sugar, Jell-o mix, and boiling water. Stir to dissolve.
Add watermelon, and pour into a 9×13 pan.
Freeze overnight.
Serve.
This is actually done best as a double-batch. You just need a larger pan or two 9×13 pans.