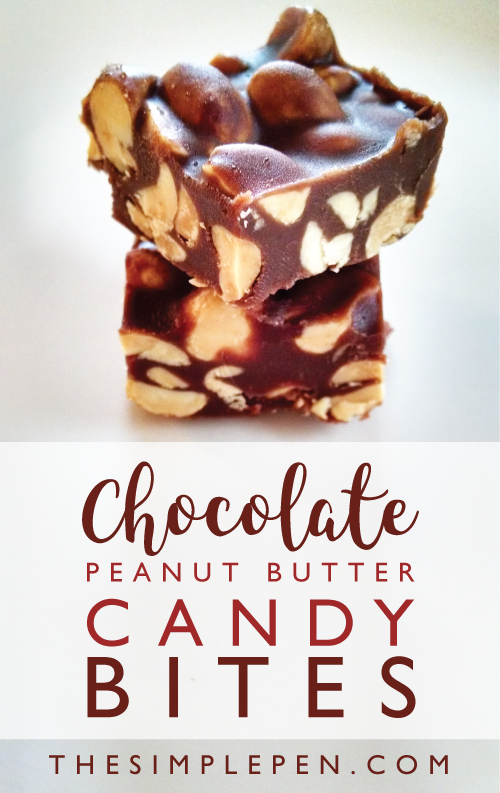 Chocolate and peanut butter. In my world, the flavor combinations don't get much better that that! So when my sweet tooth starts me craving a Reese's cup, I need to make sure I have a healthier option on hand. The struggle is real, friends. 😉
Today I took the Pay Off Day Candy recipe from the THM cookbook and put my own chocolate-peanut butter spin on it!
Chocolate Peanut Butter Candy Squares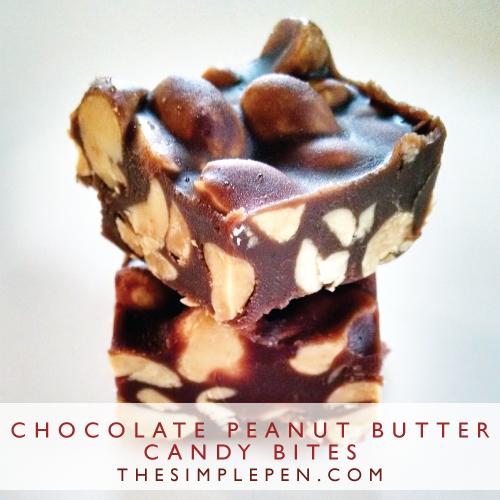 Ingredients:
4 Tbl. butter
your sweetener equivalent of 1/2 cup sugar (I used 1/4 cup Truvia Baking Blend)
1/8 tsp of stevia (if you like the extra sweetness)
4 Tbl. heavy whipping cream
2 Tbl. natural peanut butter
1/4 cup Lily's chocolate chips
1/2 cup unsalted peanuts
a sprinkle of Real Salt
Directions:
In a saucepan, melt the butter, sweetener, stevia, and whipping cream.
Bring to a boil. Simmer on medium for 3 minutes.
Remove pan from heat.
Stir in peanut butter, chocolate chips, and peanuts. Stir until melted together.
Line a loaf pan with parchment paper.
Pour chocolate mixture into lined pan.
Sprinkle Real Salt over mixture.
Freeze until set.
Cut into 24 squares. Store in freezer.