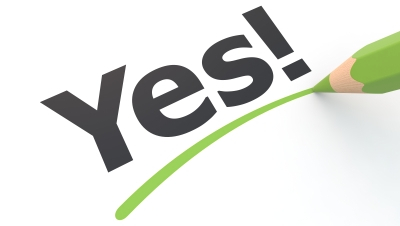 Over the past two weeks, Holley has asked us to think about something we should stop doing and something we should start doing in order to move closer to our God-sized dream. For me and my dream of growing our web design business, these two questions are intertwined.
Stop… Start
Sure, I could list all the things I should stop doing… Like checking Facebook too much, wasting time, or being disorganized.
I could list all the things I should start doing… Keeping my to-do list updated, communicating more regularly with design clients, improving record-keeping.
But I've noticed a pattern in myself that needs to be changed. Whenever I get a request for a project that I feel is over my head, I immediately jump to I-can't-do-that mode. She wants to offer affiliate sales? I can't do that. She wants that newfangled feature installed on her website? I can't do that. He wants his business cards to have a certain look? I can't do that.
Yes. I can.
So what will I be stopping? The negative responses.
What will I be starting? An I-can-do-this attitude.
I can help her set up an affiliate sales function. I can help her install that newfangled feature. I can help his cards have that certain look.
It might take me longer than our usual tasks. I might have to consult Mr. Google more than once. I might have to ask some other friends who do what we do. But YES we can figure out how to do most of the requests that come our way.
The best part? Once I tackle something new (that I didn't think I could do), that's a new skill that I can have confidence in. The next time someone requests the same thing, I'll know that I can do it.
Do you ever psych yourself out before you start something? Have you found ways to not kill our own confidence?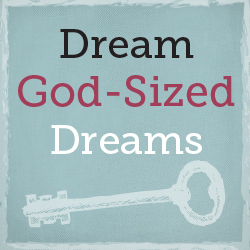 Be sure to stop over and see what the other God-sized dreamers have been up to.