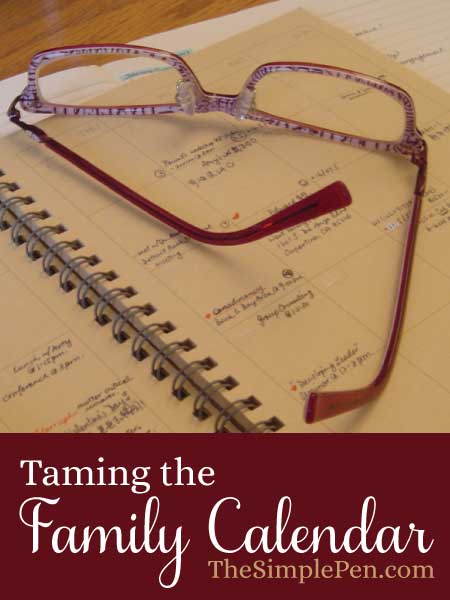 Ahhh Summer…. A time to slow down, take a break from our regular school year routine, and enjoy the days. Right?
That's what I thought too until we found ourselves running from one event to the next with very little time to just breathe in between. Some of those events were mandatory. Others made their way onto the calendar because they sounded like fun. We had physical therapy, library programs, church events, meetings, get togethers with friends, essential oils classes, dance clinics. The events weren't added to the calendar all at once. They trickled in, each one sounding like a great idea!
I found myself not enjoying the days but simply surviving the weeks.
I couldn't figure out what had gone wrong. Why was I feeling perpetually tired and grumpy? Why was I feeling disconnected from friends and family? Why did I feel like I wasn't getting any of my regular work done? What happened to enjoying summer!?
Then I took a hard look at our calendar. I was kind of shocked. You see, we guard our calendar very closely. We like to leave white space in each week, days where nothing is scheduled. But when I looked back at the past few weeks, what I found surprised me. More often than not, at least two events were scheduled on the each day. Some days had three activities penciled in.
We had been running from one event to the next, trying to cram all the fun we could into summer. Unfortunately, we learned that too much fun isn't fun! It's stressful. Instead of enjoying each activity, we were figuring out what needed done next.
So now we're reigning in the schedule. We're intentionally not doing some things (even fun things!) so that we can truly enjoy the things we're choosing to do. We're choosing the best things, not just every fun or educational activity that crosses our path. We're choosing events that build relationships with friends and family.
We're choosing to leave white space on the calendar blocks this summer.