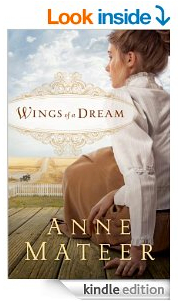 Wings of a Dream
Rebekah Hendricks dreams of a life far beyond her family's farm in Oklahoma, and when dashing aviator Arthur Samson promised adventure in the big city, she is quick to believe he's the man she's meant to marry. While she waits for the Great War to end and Arthur to return to her so they can pursue all their plans, her mother's sister falls ill. Rebekah seizes the opportunity to travel to Texas to care for Aunt Adabelle, seeing this chance to be closer to Arthur's training camp as God's approval of her plans.
But the Spanish flu epidemic changes everything. Faced with her aunt's death, Arthur's indecisiveness, and four children who have no one else to care for them, Rebeka is torn between the desire to escape the type of life she's always led and the unexpected love that just might change the dream of her heart.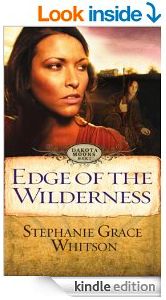 Edge of the Wilderness (Dakota Moons)
In the aftermath of the Dakota War of 1862, Genevieve LaCroix struggles to accept the horrible news that Daniel Two Stars has been falsely imprisoned and executed as a criminal, when, in fact, he risked his life to save others. When a man Gen respects proposes, she learns that obedience can require painful choices. But then, just when she has learned to be content as Simon Dane's wife and stepmother to his children, Gen learns that Two Stars is alive.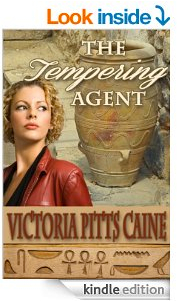 The Tempering Agent
Dr. Priscilla Hackling finds herself thrown back into the murder investigation of her fiancé, Trey Whittington. While she was a suspect three years ago, she's now working with the police to find the murderer, Egyptian artifact trafficker, Zarka El-Din.
During a sting operation in Siwa, she and Agent Donnie Barnes are drawn to each other but Priscilla, overcome by personal ghosts from her past, decides a relationship isn't possible.
Priscilla realizes she's the bait in the ruse and uncovers others involved with El-Din. Will she and Donnie reconcile and unravel the reason behind Trey's death before El-Din kills her, too?
Remember, you don't have to have a Kindle to read these. You can read them on your computer, iPhone, BlackBerry, iPad, Droid, or Windows 7 phone.
Amazon changes prices quickly, so if you want these free books, be sure to grab them now. I haven't read any of these, so I'm not personally recommending them. I just wanted to let you know that they were available for free.
You can find more free eBooks here.