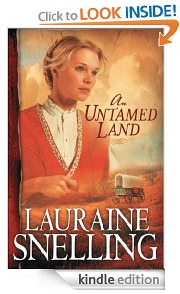 An Untamed Land (Red River of the North Book #1)
She had promised herself that once they left the fjords of Norway, she would not look back. After three long years of scrimping and saving to buy tickets for their passage to America, Roald and Ingeborg Bjorklund, along with their son, Thorliff, finally arrive at the docks of New York City. It was the promise of free land that fed their dream and lured them from their beloved home high above the fjords of Norway in 1880. Together with Roald's brother Carl and his family, they will build a good life in a new land that promises untold wealth and vast farmsteads for their children. As they join the throngs of countless immigrants passing through Castle Garden, they soon discover that nothing is as they had envisioned it. Appalled by the horrid stories of fellow immigrants bilked of all their money and forced to live in squalid living conditions, the Bjorklunds continue their long journey by train as far as Grand Forks. From there a covered wagon takes them into Dakota Territory, where they settle on the banks of the Red River. But there was no way for them to foresee the price they will have to pay to wrest a living from the indomitable land. The virgin prairie refuses to yield its treasure without a struggle. Will they be strong enough to overcome the hardships of that first winter?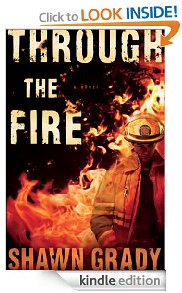 Through the Fire (First Responders Book #1)
Firefighting burns in Aidan O'Neill's blood. The son of a fireman, O'Neill has a sixth sense about fire and often takes dangerous risks. When one act of disobedience nearly gets a rookie killed, O'Neill is suspended. His weeks off are supposed to be a time to reflect but instead he escapes to Mexico, where another rash act of bravery actually kills him. But only for a few minutes.
Called back to Reno, he's now haunted by visions of hell and paralyzed in the face of fire. And at the worst time, because an arsonist is targeting Reno. With a growing love interest with one of the investigators complicating everything, Aidan must discover where his trust rests as the fires creep ever closer.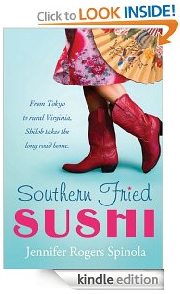 Southern Fried Sushi
Ride the rollercoaster of Shiloh Jacobs's life as her dreams derail, sending her on a downward spiral from the heights of an AP job in Tokyo to penniless in rural Virginia. Trapped in a world so foreign to her sensibilities and surrounded by a quirky group of friends, will she break through her hardened prejudices before she loses those who want to help her? Can she find the key to what changed her estranged mother's life so powerfully before her death that she became a different woman—and can it help Shiloh too?
The Maiden of Mayfair (Tales of London Book #1)
If the Truth is Revealed, Will She Lose All She's Grown to Love?
An orphanage in the slums of London is the only home Sarah Matthews has ever known. When she is suddenly whisked away to a wealthy widow's home in the prestigious Mayfair district, Sarah can't fathom what has happened. Why would this elderly woman, a stranger, want her company? But Dorothea Blake has reasons she isn't revealing.
As Sarah blossoms into a young woman, the secret Mrs. Blake harbors threatens to make them both outcasts among London's elite. When a visitor unknowingly stumbles upon the truth, he puts Sarah at risk of losing everything she holds dear, including the attentions of a new curate. Will the mystery of her birth remain buried forever?
Remember, you don't have to have a Kindle to read these. You can read them on your computer, iPhone, BlackBerry, iPad, Droid, or Windows 7 phone.
Amazon changes prices quickly, so if you want these free books, be sure to grab them now. I haven't read any of these, so I'm not personally recommending them. I just wanted to let you know that they were available for free.
You can find more free eBooks here.