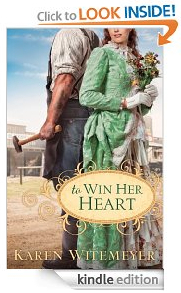 To Win Her Heart
Having completed his sentence for the unintentional crime that derailed his youthful plans for fame and fortune, Levi Grant looks to start over in the town of Spencer, Texas. Spencer needs a blacksmith, a trade he learned at his father's knee, and he needs a place where no one knows his past. But small towns leave little room for secrets…Eden Spencer has sworn off men, choosing instead to devote her time to the lending library she runs. When a mountain-sized stranger walks through her door and asks to borrow a book, she steels herself against the attraction he provokes. His halting speech and hesitant manner leave her doubting his intelligence. Yet as the mysteries of the town's new blacksmith unfold, Eden discovers hidden depths in him that tempt her heart.Levi's renewed commitment to his faith leads Eden to believe she's finally found a man of honor and integrity, a man worthy of her love. But when the truth about his prodigal past comes to light, can this tarnished hero find a way to win back the librarian's affections?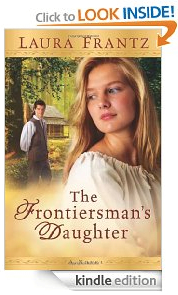 The Frontiersman's Daughter
Lovely but tough as nails, Lael Click is the daughter of a celebrated frontiersman. Haunted by her father's former captivity with the Shawnee Indians, as well as the secret sins of her family's past, Lael comes of age in the fragile Kentucky settlement her father founded. Though she faces the loss of a childhood love, a dangerous family feud, and the affection of a Shawnee warrior, Lael draws strength from the rugged land she calls home, and from Ma Horn, a distant relative who shows her the healing ways of herbs and roots found in the hills. But the arrival of an outlander doctor threatens her view of the world, God, and herself–and the power of grace and redemption.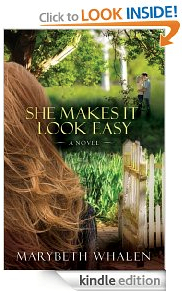 She Makes It Look Easy
Ariel Baxter has just moved into the neighborhood of her dreams. The chaos of domestic life and the loneliness of motherhood, however, moved with her. Then she meets her neighbor, Justine Miller. Justine ushers Ariel into a world of clutter-free houses, fresh-baked bread, homemade crafts, neighborhood playdates, and organization techniques designed to make marriage better and parenting manageable.
Soon Ariel realizes there is hope for peace, friendship, and clean kitchen counters. But when rumors start to circulate about Justine's real home life, Ariel must choose whether to believe the best about the friend she admires or consider the possibility that "perfection" isn't always what it seems to be.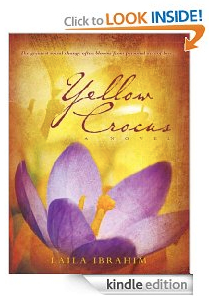 Yellow Crocus
In 1837, Lisbeth Wainwright is born to the white mistress of a sprawling Virginia plantation. Seconds later, she is delivered into the arms of her black wet nurse, Mattie. For a field hand like Mattie, her transfer to the big house is supposed to be considered an honor—except that the move tears Mattie away from her beloved grandfather and her infant son, Samuel. But Mattie is a slave, with no say in the matter, and so she devotes herself to her master's daughter, though she longs to be raising her own child. Growing up under Mattie's tender care, little Lisbeth adopts the woman's deep-seated faith in God, her love of music and black-eyed peas, and the tradition of hunting for yellow crocuses in the early days of spring.
As the years pass, Lisbeth is drawn slowly back into her white parents' world and begins to learn the ins and outs of life for a high-born young lady. Still she retains her connection to Mattie, befriending Samuel and drifting comfortably between the two worlds. She accepts her parents' assertion that their slaves depend upon them for guidance and protection, yet that notion becomes more and more difficult to believe as she gains awareness of the inequality of life in the big house versus the slave quarters. When, on the threshold of her society wedding to debonair Edward Cunningham, Lisbeth bears witness to a shockingly brutal act, the final vestiges of her naiveté crumble around her. Just twenty-one years old, she is forced to choose between what is socially acceptable and what is right, a decision that will change her life forever.
Remember, you don't have to have a Kindle to read these. You can read them on your computer, iPhone, BlackBerry, iPad, Droid, or Windows 7 phone.
Amazon changes prices quickly, so if you want these free books, be sure to grab them now. I haven't read any of these, so I'm not personally recommending them. I just wanted to let you know that they were available for free.
You can find more free eBooks here.