I found lots of new faith-based Kindle freebies today.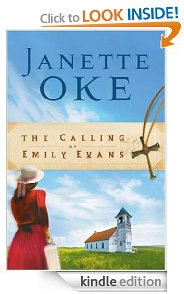 The Calling of Emily Evans (Women of the West #1)
She feels God nudging her toward ministry, but what options are there for a young single woman? Emily Evans has a hard time getting herself to class on time, much less figuring out God's will for her life. Then, to her surprise, she feels that God is calling her into full-time Christian service. She expects the Lord will also provide her with a companion to share her life and ministry, but Emily does not want to marry any of the available young men. She squares her shoulders and decides she will accept the task of opening a new church in a pioneer community–alone. When Emily arrives at her new assignment, she is disappointed to find the church building in disrepair. After many days of hard work fixing it up, she announces her first service and is once again disappointed, this time in the size of her congregation. Is her faith strong enough to stand against the local doubters and myriad challenges that will test her calling?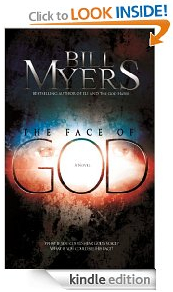 The Face of God
When senior pastor Daniel Lawson steps down from his mega-church in an attempt to rediscover the fervent love of God he once had, he stumbles upon one of the mysterious stones used by the High Priest in the Old Testament and soon finds himself rushing to different parts of the Arab world in a race with a terrorist to find the other stones.
THE PASTOR His wife of twenty-three years has been murdered. His faith in God is crumbling before his very eyes. Now, with his estranged son, he sets out to find the supernatural stones spoken of in the Bible. Stones that will enable the two of them to hear the audible voice of God. Stones that may rekindle their dying faith and love.
THE TERRORIST He has also learned of the stones. He too must find them—but for much darker reasons. As the mastermind of a deadly plot that will soon kill millions, he has had a series of dreams that instruct him to first find the stones. Everything else is in place. The wrath of Allah is poised and ready to be unleashed. All that remains is for him to obtain the stones.
With the lives of millions hanging in the balance, the opposing faiths of these two men collide in an unforgettable showdown.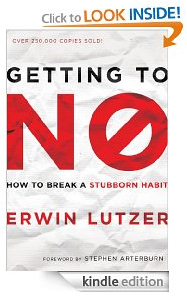 Getting to No: How to Break a Stubborn Habit
Everyone is familiar with the cycle: We decide to break a bad habit once and for all. We may even experience some short-term success. Yet almost inevitably, we fall back into that undesirable behavior and the frustrating process starts all over again. The experience can leave us feeling powerless to make changes in our lives.
Popular author and pastor Erwin Lutzer believes it is possible to break the cycle of addictive behavior. Filled with biblical insight, Getting to No: How to Break a Stubborn Habit takes an honest look at the temptations lying beneath the surface of every bad habit. Lutzer examines tough issues—such as why temptation exists, what purpose it serves in our lives, and what happens when we fail again—and provides practical tools that will help you find freedom from bad habits for good.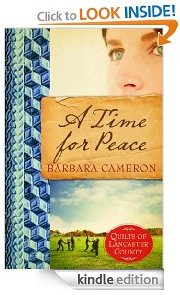 A Time for Peace: Quilts of Lancaster County #3
Jenny Bontrager is finally at a place of love and belonging with her husband, Matthew, and his children. Life seems golden with both her family and career as a writer.
But everything Jenny now believes in is thrown into question with the discovery of a long-lost letter from her father. Her sense of peace and contentment destroyed by betrayal, Jenny struggles with her renewed faith–and the love of everyone around her.
Remember, you don't have to have a Kindle to read these. You can read them on your computer, iPhone, BlackBerry, iPad, Droid, or Windows 7 phone.
Amazon changes prices quickly, so if you want these free books, be sure to grab them now. I haven't read any of these, so I'm not personally recommending them. I just wanted to let you know that they were available for free.
You can find more free eBooks here.