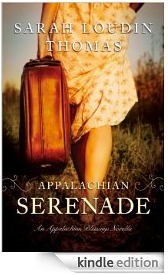 Appalachian Serenade: A Novella (Appalachian Blessings)
Delilah Morrissey has always wanted to be a mother, but when she becomes a young widow, that dream now seems farther away than ever. Unable to continue to live alone in Chicago, her only option is to accept her sister's offer to move in with her family back in West Virginia. Will Delilah have the faith to pursue a new dream–even if it means giving up the old?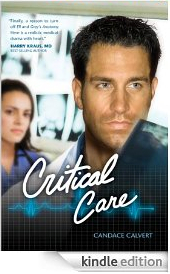 Critical Care: 1 (Mercy Hospital)
After her brother dies in a trauma room, nurse Claire Avery can no longer face the ER. She's determined to make a fresh start—new hospital, new career in nursing education—move forward, no turning back. But her plans fall apart when she's called to offer stress counseling for medical staff after a heartbreaking day care center explosion. Worse, she's forced back to the ER, where she clashes with Logan Caldwell, a doctor who believes touchy-feely counseling is a waste of time. He demands his staff be as tough as he is. Yet he finds himself drawn to this nurse educator . . . who just might teach him the true meaning of healing.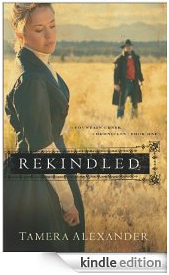 Rekindled (Fountain Creek Chronicles Book #1)
Ten years ago Kathryn Jennings made a vow. For better or worse. And that promise still holds true, even though her marriage has not turned out as she expected. When her husband fails to return home one stormy winter night, she struggles to keep their ranch, but her efforts are blocked at every turn. After a shocking glimpse into her husband's past, Kathryn uncovers a hidden truth. What she wouldn't give to turn back time and be able to love her husband for the man that he was, not for the man she always wanted him to be. Larson Jennings has spent his entire life running from a broken past, unable to trust, reluctant to try again. One fateful night, his life takes an unexpected twist, and soon he is forced to make a choice. Whatever he chooses, his decision may cost him his life.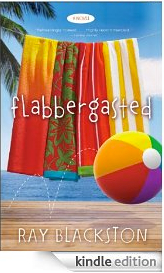 Flabbergasted
Jay Jarvis, a successful stock broker, decides that the best way to meet eligible woman is to join a church singles group. The ensuing misadventures are delightful as Jay meets quirky people, including a Caddie-driving speed demon, an insightful African-American janitor, and. . .the perfect woman. The only problem is that she's a missionary in Ecuador.
Safe by the Marshal's Side (Witness Protection)
For a year, U.S. marshal Hunter Davis has protected witness Annie Delacorte and her toddler daughter. But now, someone is determined to stop Annie from testifying against the men who killed her husband. To guard Annie, by-the-book Hunter will have to break a promise to himself: to not get emotionally involved. After all, he already cares more deeply than he ever imagined for the sweet family of two…a family he'll do anything to keep safe and sound by his side.
Remember, you don't have to have a Kindle to read these. You can read them on your computer, iPhone, BlackBerry, iPad, Droid, or Windows 7 phone.
Amazon changes prices quickly, so if you want these free books, be sure to grab them now. I haven't read any of these, so I'm not personally recommending them. I just wanted to let you know that they were available for free.
You can find more free eBooks here.